LEXINGTON, Ky. (June 13, 2022) – 2016 trotting Triple Crown winner and triple millionaire Marion Marauder will join the Kentucky Horse Park's prestigious Hall of Champions.
Owned by Jean Wellwood and Devin Keeling and campaigned by trainers Paula Wellwood and Mike Keeling, Marion Marauder becomes the first Hambletonian winner to occupy the famous barn.
Marion Marauder reached the pinnacle of trotting greatness when he swept the 2016 Hambletonian, Yonkers Trot and Kentucky Futurity with regular driver Scott Zeron to become the ninth trotting Triple Crown winner in history.
"The Kentucky Horse Park Hall of Champions recognizes some of the finest horses who have competed on the track. We are excited to welcome Marion Marauder to this exclusive group," says Kentucky Horse Park Executive Director Lee Carter. "Having won the 2016 Trotting Triple Crown, he has earned his place in history, and we are honored to be entrusted with his care.  We look forward to introducing Marion Marauder to our guests for years to come."
The son of Muscle Hill­­­ out of Spellbound Hanover raced for six years and retired in October of 2020 as the richest active Standardbred and eighth richest North American based trotter in harness racing history, with $3.39 million (USD) in earnings. He achieved a mark of 1:50.2 at the age of seven.
The determined trotter won 22 of 69 lifetime starts and was named the 2016 O'Brien Award winner for Three-Year-Old Trotting Colts & Geldings, the USHWA Dan Patch Award winner for Trotter of the Year and Three-Year-Old Male Trotter and the 2017 USHWA Dan Patch Award winner for Older Trotting Horses.
Marion Marauder joins retired Standardbreds Western Dreamer, Pacing Triple Crown Winner; Mr. Muscleman, Trotter of the Year; Won the West, two-time Breeders Crown Champion; and Thoroughbreds Funny Cide, Kentucky Derby and Preakness Stakes Winner, and Point Given, Preakness and Belmont Stakes Winner, in the Hall of Champions.
Kentucky Horse Park visitors can meet Marion Marauder during normal operating hours, Wednesday through Sunday, 9:00 a.m. to 5:00 p.m. EDT. For more information about the Kentucky Horse Park, visit kyhorsepark.com.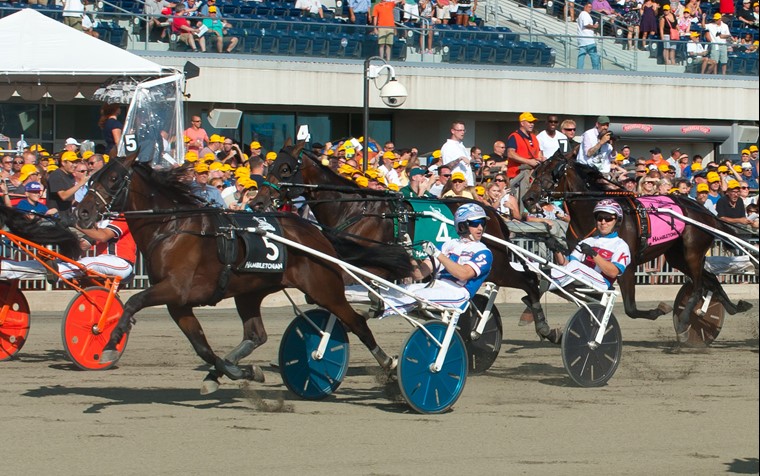 Marion Marauder wins the 2016 Hambletonian at Meadowlands with driver Scott Zeron; Photo Credit, John Sannucci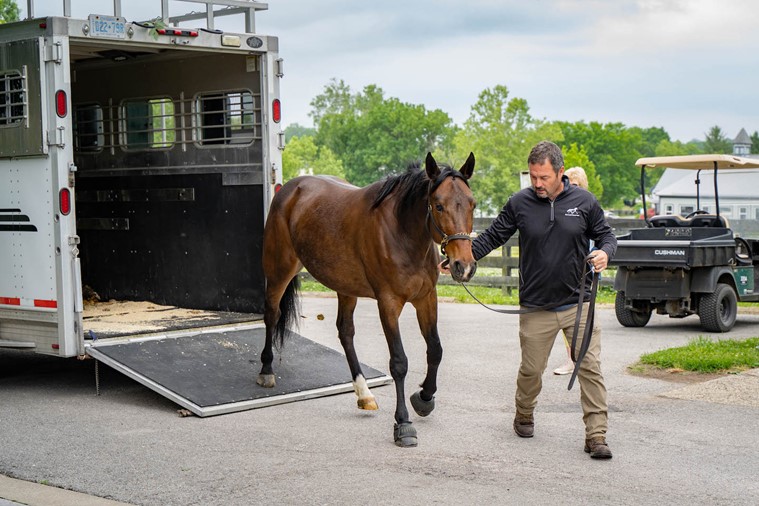 Marion Marauder arrives at Kentucky Horse Park's Hall of Champions Barn; Photo Credit, Kentucky Horse Park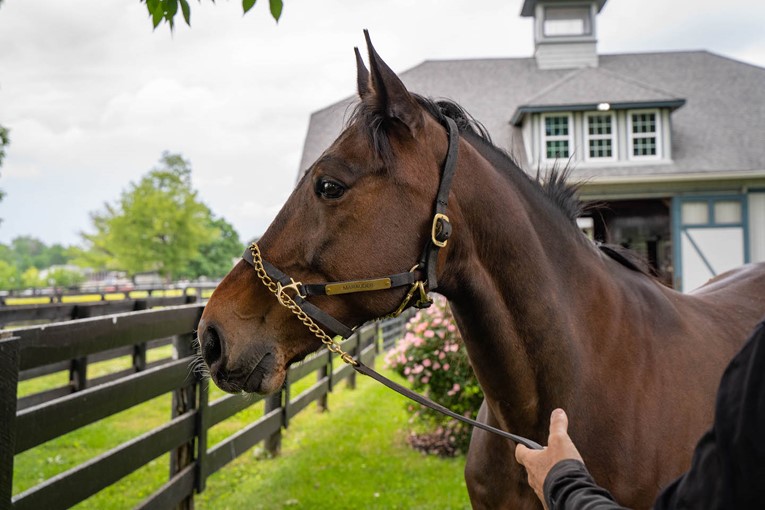 Marion Marauder arrives at Kentucky Horse Park's Hall of Champions Barn; Photo Credit, Kentucky Horse Park