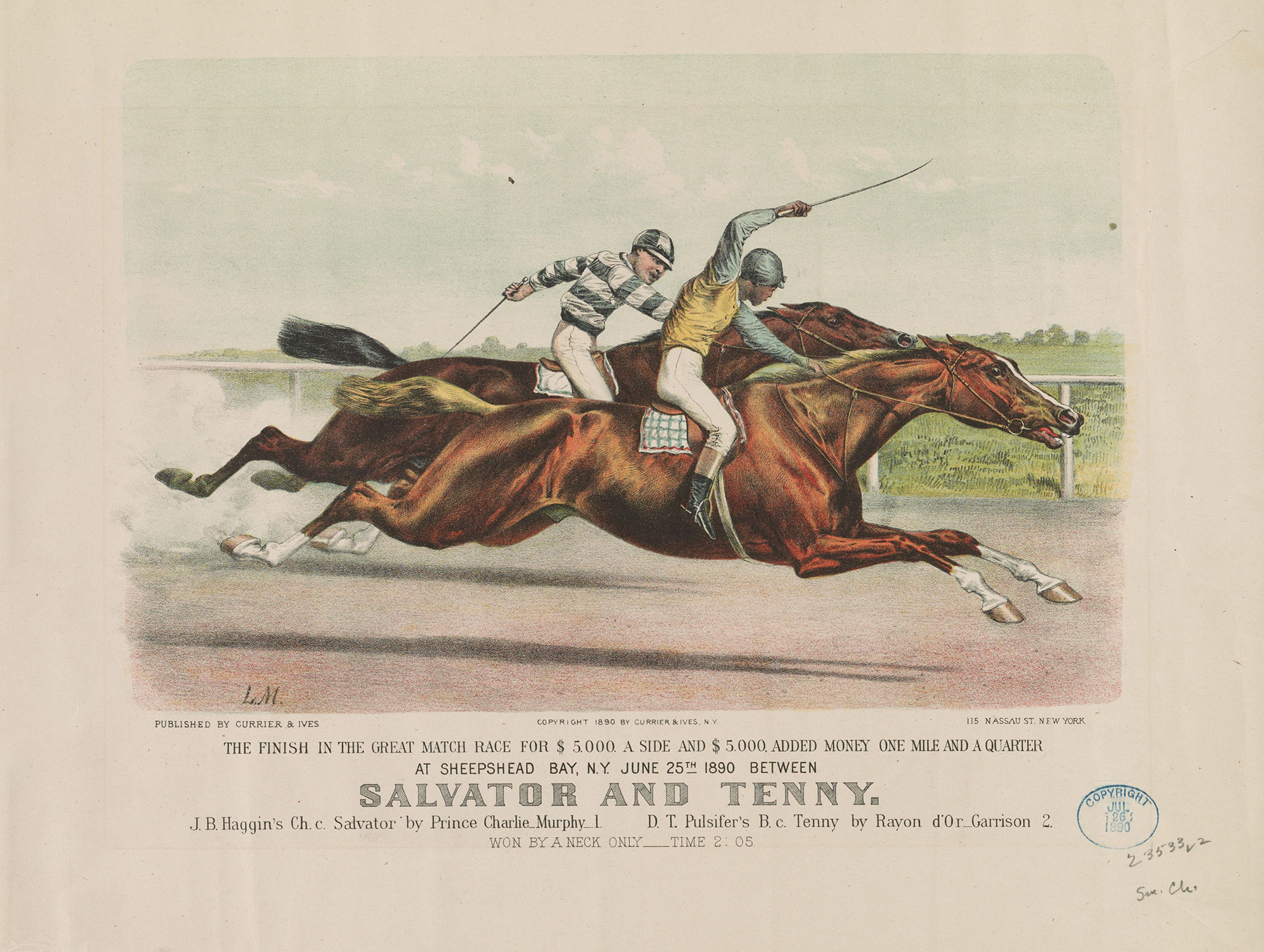 Many consider Isaac Murphy the greatest American jockey of all time. The son of a former slave, Murphy rose to prominence in a field that was dominated by African American jockeys at the time.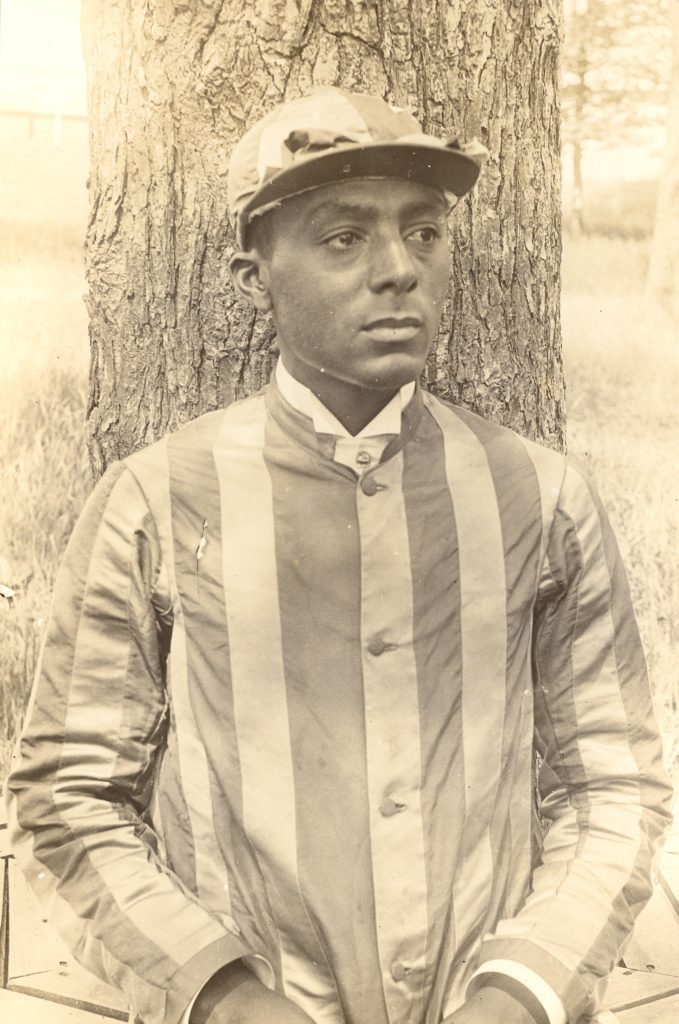 Isaac Murphy won with more than a third of his mounts year after year. By his own account, Murphy won 44% of his races. Only 34.5% can be verified in chart books from the era, but it's likely that some of his races were not covered in the chart books. Either way, Murphy set a standard that no other jockey has met.
He won the Kentucky Derby three times, the Latonia Derby five times, and four of the first five runnings of the American Derby, once the richest 3-year-old race in America.
Not only was Murphy known for his skill on horseback but also for his honesty and loyalty. He once refused to let champion Falsetto lose the 1879 Kenner Stakes, even though gamblers enticed him with bribes.
Among others, Murphy rode Emperor of Norfolk, Kingston, Firenze, and Salvator. Aboard Salvator in the 1890 Suburban, he defeated Snapper Garrison and Tenney in a historic match.
Isaac Murphy also owned and trained horses during his career. He died of pneumonia at age 36 in 1896.
For years, Murphy's grave was left untouched and nearly forgotten in an abandoned cemetery in Lexington, KY. Finally in 1967, after a long search, his remains were found, exhumed and reburied at the old Man o' War burial site, and then were moved again, along with Man o' War, to the Kentucky Horse Park prior to its opening in 1978. Today, Murphy rests near Man o' War and some of his illustrious descendants, a champion among champions.
In 2015, the Kentucky Horse Park unveiled a newly engraved headstone for Murphy. The park also introduced new interpretive panels at the site "Isaac Burns Murphy," "African-Americans in Racing," and "Kentucky's African-American Horsemen," to share their important stories with future park visitors. Murphy's panels include more accurate information that has recently become available after years of research by dedicated community leaders.
*Currier & Ives. (1890) The finish in the great match race … at Sheepshead Bay, N.Y., June 25th,between Salvator and Tenny / L.M. New York, 1890. New York: Published by Currier & Ives. [Photograph] Retrieved from the Library of Congress, https://www.loc.gov/item/92506311/.
Awards & Achievements
First jockey elected to the Hall of Fame
First jockey to win three Kentucky Derbys
Inducted into the Hall of Fame in 1955