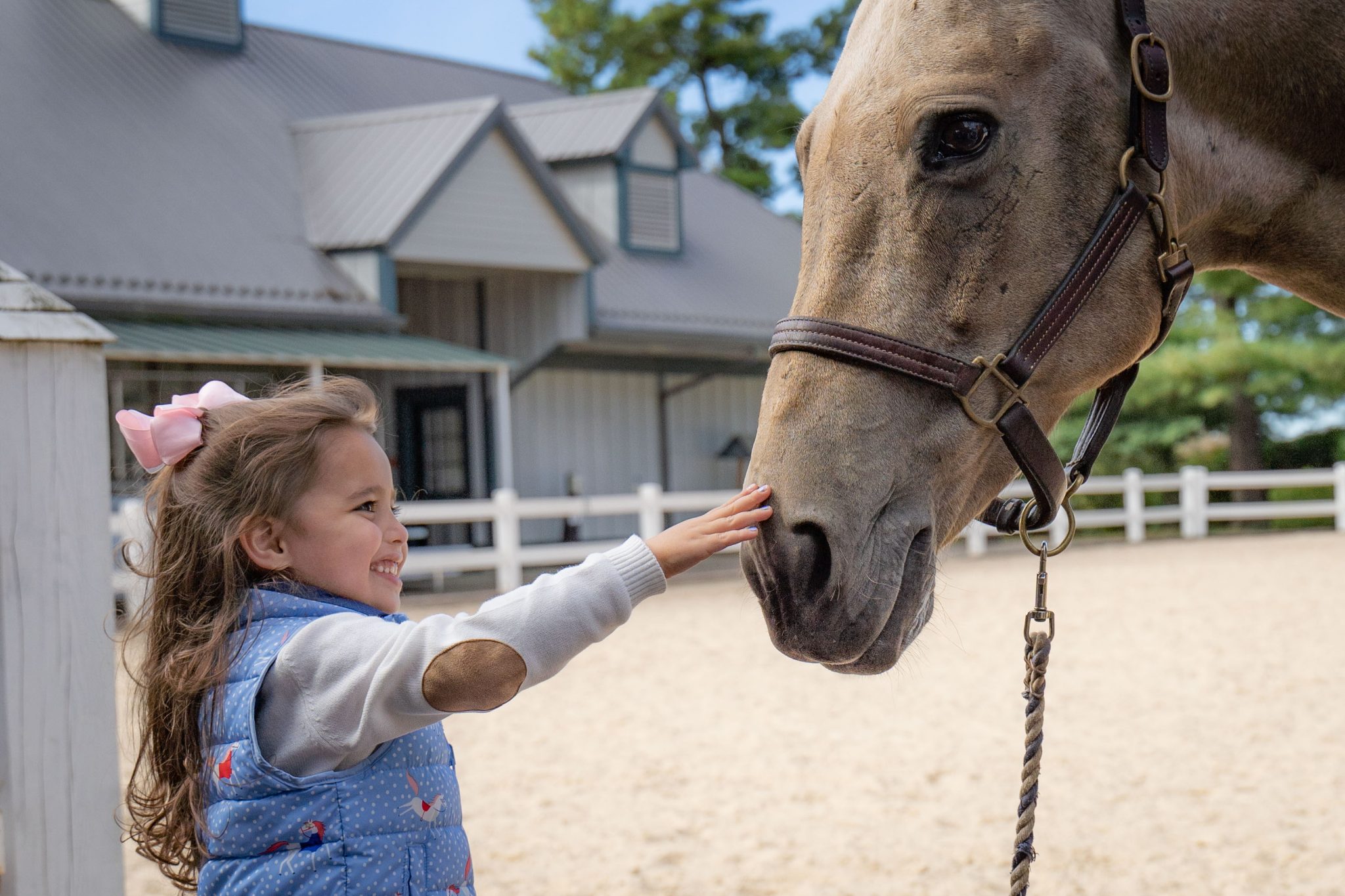 ---
The Parade of Breeds Show
Humankind's 6,000-year bond with the horse is brought to life with music, narration, and personal interaction at the Parade of Breeds Show. From the rare Marwari to the iconic American Quarter Horse, breed representatives perform in hand and under saddle. During the summer season, breed representatives perform in colorful attire that evokes the culture, time period, and customs of their native land. During the spring and fall seasons, the demonstration is more casual.
Every Parade of Breeds Show includes 4-6 breed representatives, an opportunity for guests to take photos, pet the horses, and chat with our riders. Visit the Breeds Barn throughout the day to see horses being bathed, groomed, and trained.
The Kentucky Horse Park Horse Loan Program is looking for loan horses, ages 5-16, to represent their breed in the Breeds Barn for a season or more. Think your horse may be a perfect fit? We would love to hear from you!
Guest Weekends allows registries, clubs, organizations, and associations a chance to highlight their breed or discipline in the Parade of Breeds Shows. Complete the form to learn more about being a Guest Weekend performer!