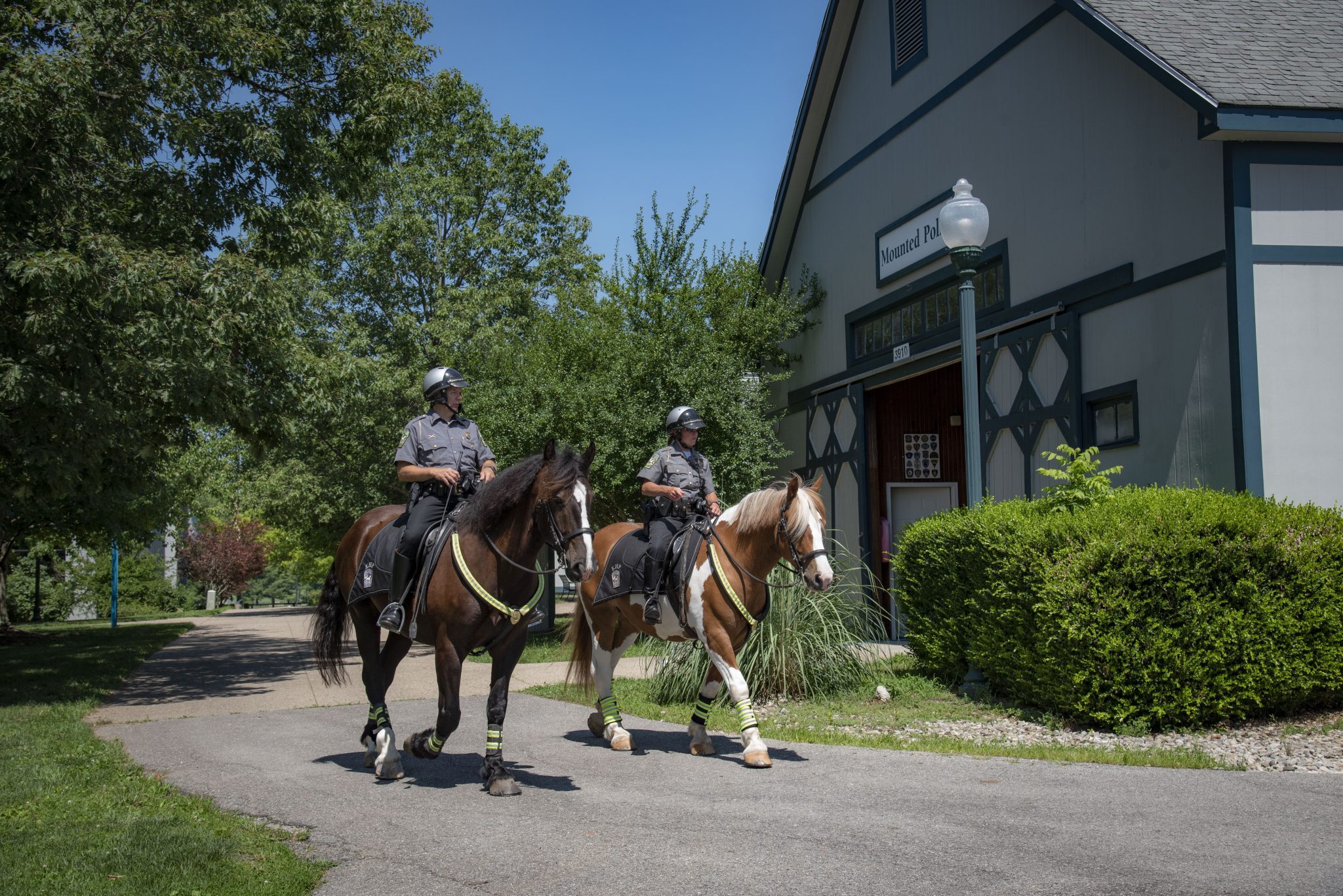 Protecting the Park
Located in the center of the park, the Kentucky Horse Park Mounted Police barn houses our equine police force and their horses. Officers provide daily barn tours, as well as perform their patrol duties by horseback, motor vehicle, golf cart, or on foot. The officers play an important role in the park, providing effective crowd control and being the first to respond during emergencies. The KHP Mounted Police can be seen patrolling the park's 1,200+ acres 24 hours a day, 365 days a year.
Contact KHP Mounted Police
859-509-1450
The responsibilities of the KHP Mounted Police Department are:
Provide uniform patrol service 24 hours a day, 365 days a year
---
Provide traffic control and related duties for large events
---
Monitor and respond to the fire and security alarm system
---
First responders in emergency and/or crisis situations
---
Investigate criminal and non-criminal complaints to include personal injury and accident reports
---
Enforce Kentucky Administrative Regulations
---
Coordinate with cabinet officials and other law enforcement agencies on special events
---
Promote and maintain positive public relations
---
Maintain safe and suitable horses capable of performing police-related patrols and details
---
Perform ceremonial duties by participating in honor guard and escort details
---
National Mounted Police Colloquium & Civilian Sensory Clinic
The KHP Mounted Police and the Lexington Mounted Police units host the annual National Mounted Police Colloquium and Civilian Sensory Clinic at the Kentucky Horse Park.
National and international instructors are brought in to instruct both police and civilians in various types of training to include: equitation, jumping, crowd control, and sensory techniques. Training is always conducted in a controlled environment geared toward improving the confidence of both the horse and rider.
---
The KHP Mounted Police Unit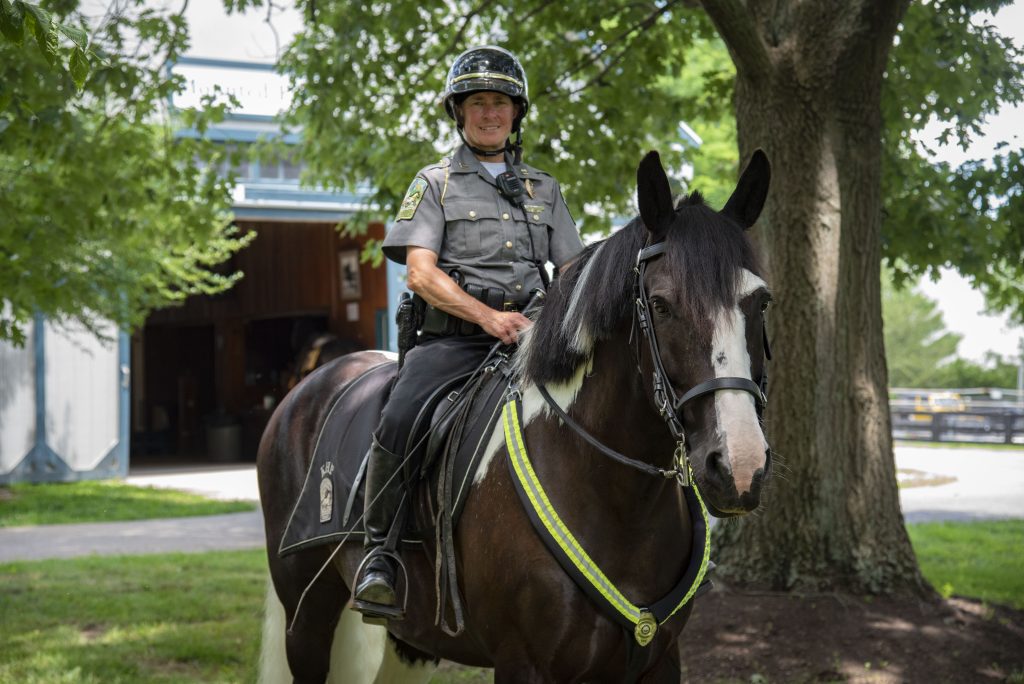 Oliver & Captain
Lisa Rakes
Paint/Shire Cross
Foaled 2008
16.2 hands – 1,400 pounds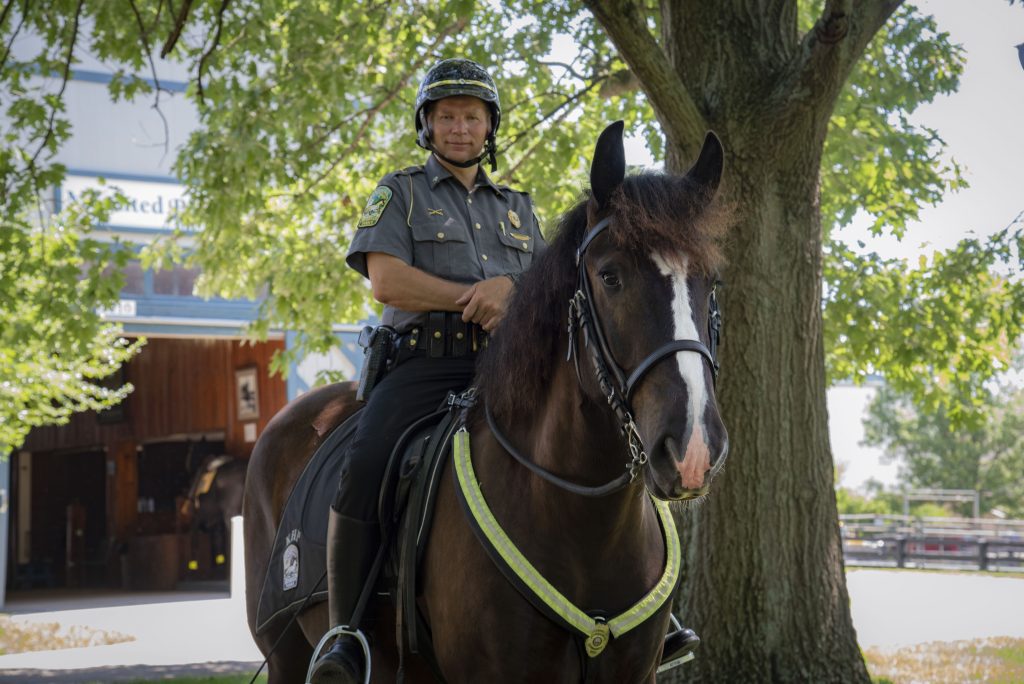 Koda & Sergeant Johnson
Percheron Cross
Foaled 2015
17.1 hands – 1,800 pounds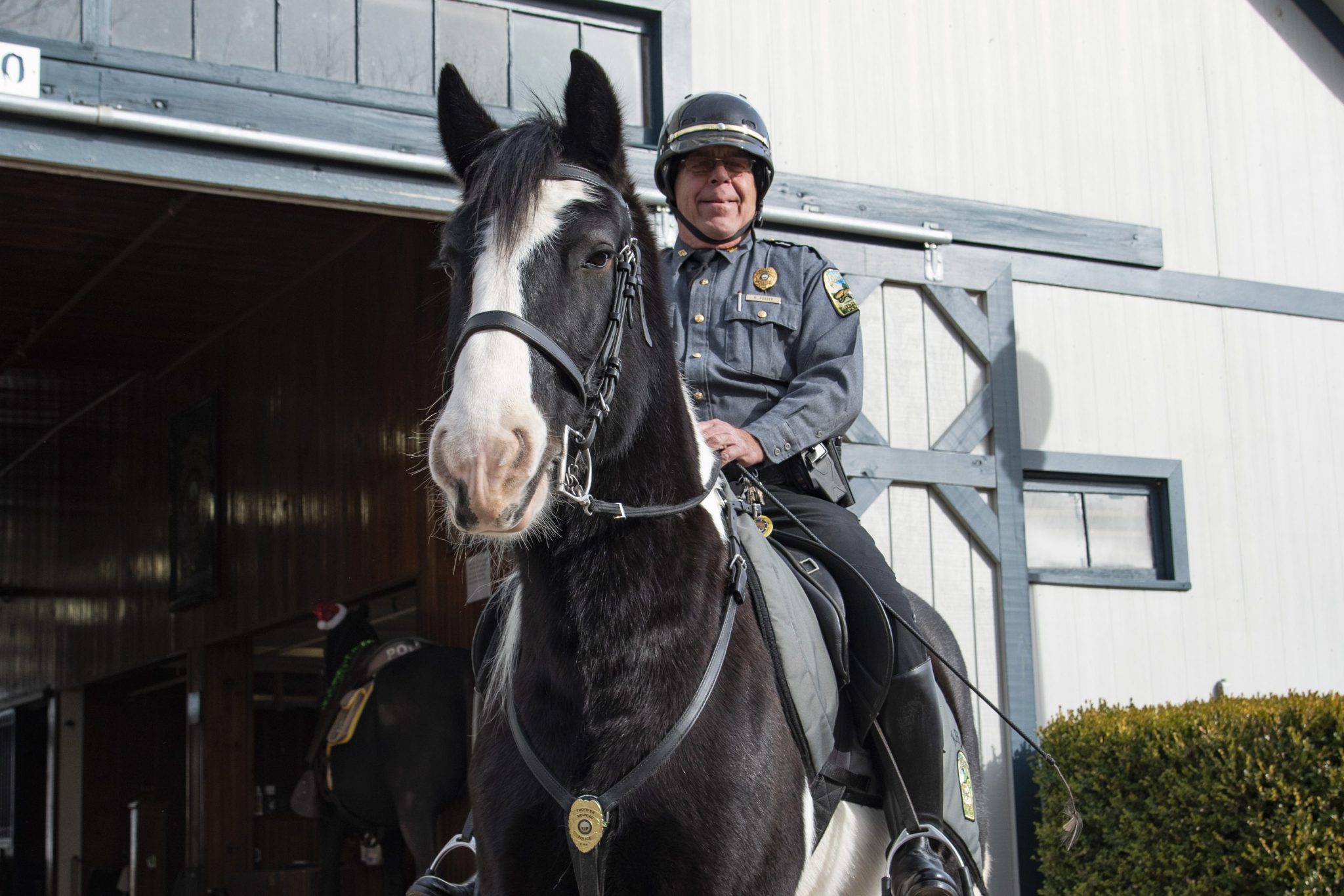 Turk & Officer
Foster
Drum Horse
Foaled 2009
16 hands – 1,400 pounds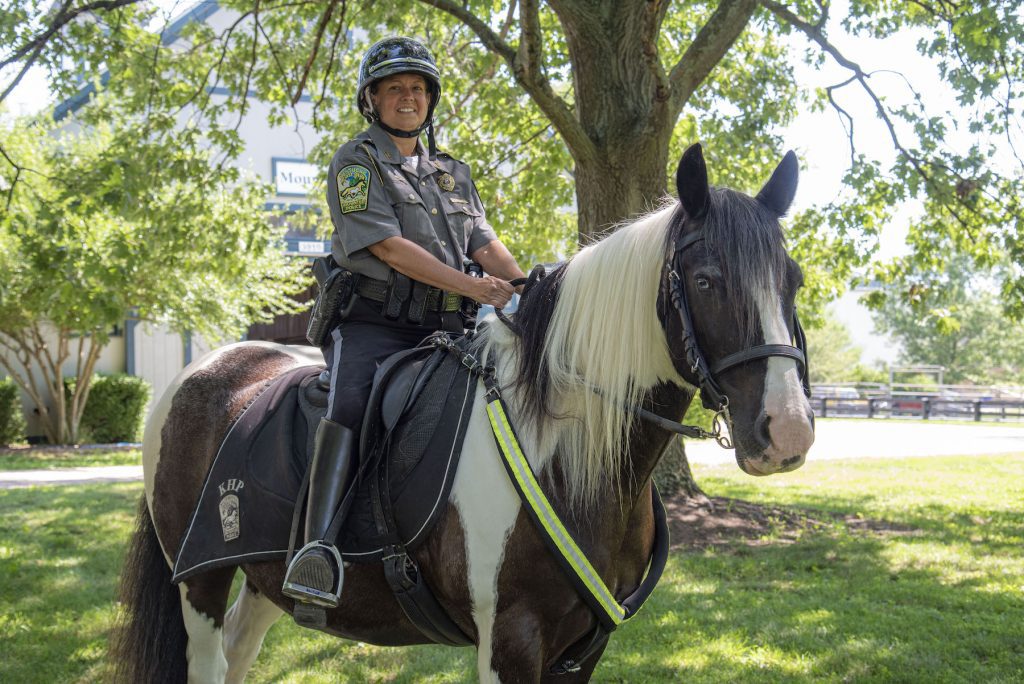 Billy & Officer Sedlaczek
Gypsy Vanner
Foaled 2001
14.3 hands – 1,300 pounds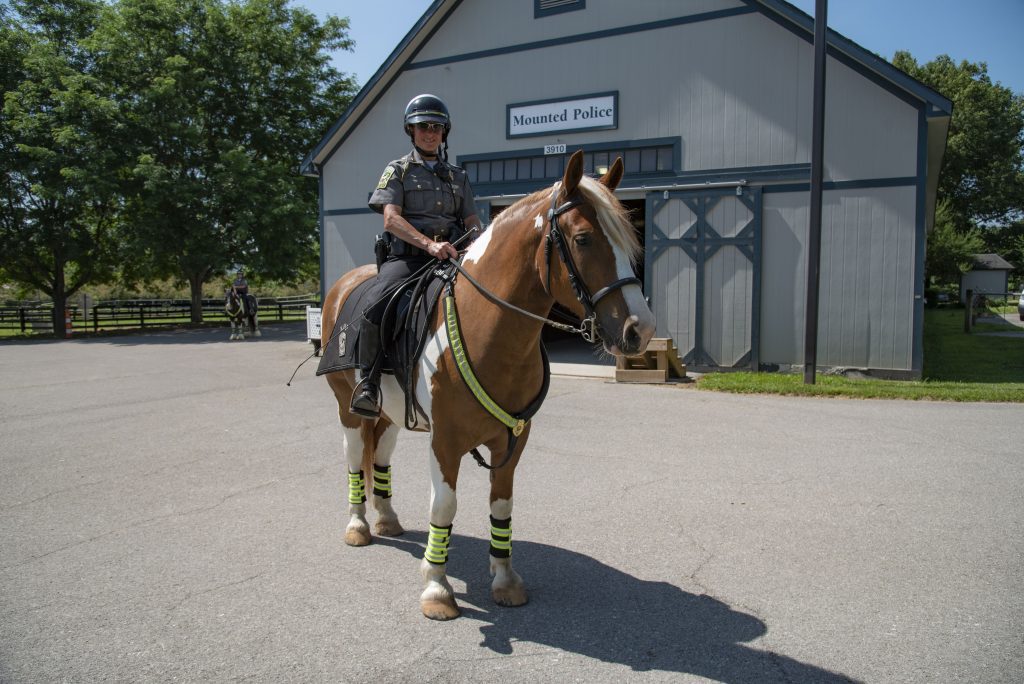 Henri & Captain
Lisa Rakes
Spotted Draft
Foaled 2015
15.3 hands – 1,400 pounds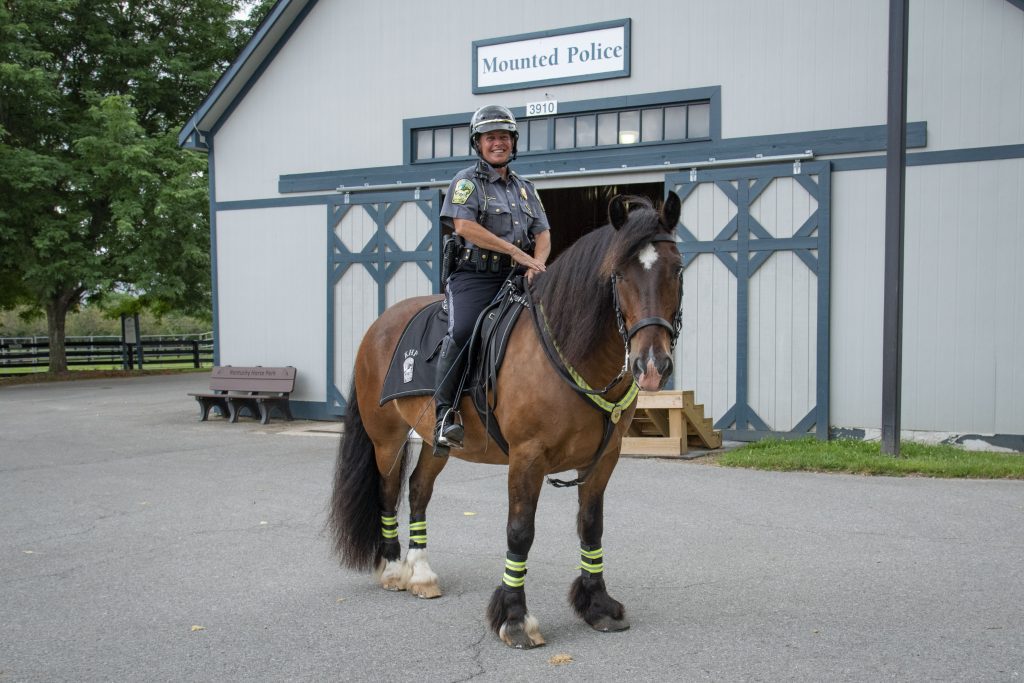 Mackenzie &
Officer Geer
Clydesdale/Dales Pony Cross
Foaled 2005
15.3 hands – 1,400 pounds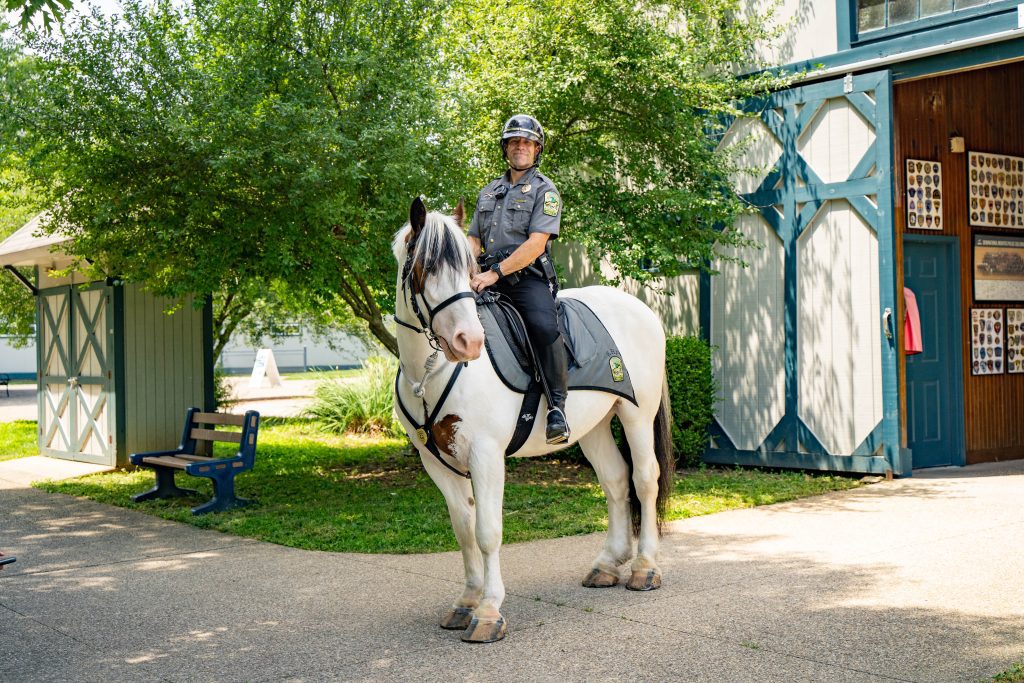 Legend & Eric
Rakow
Drum Horse
Foaled 2015
16.1 hands – 1,500 pounds
Sunny & Officer Charles Baldi
Belgian/Quarter Horse Cross
Foaled 2005
16.1 hands – 1400 pounds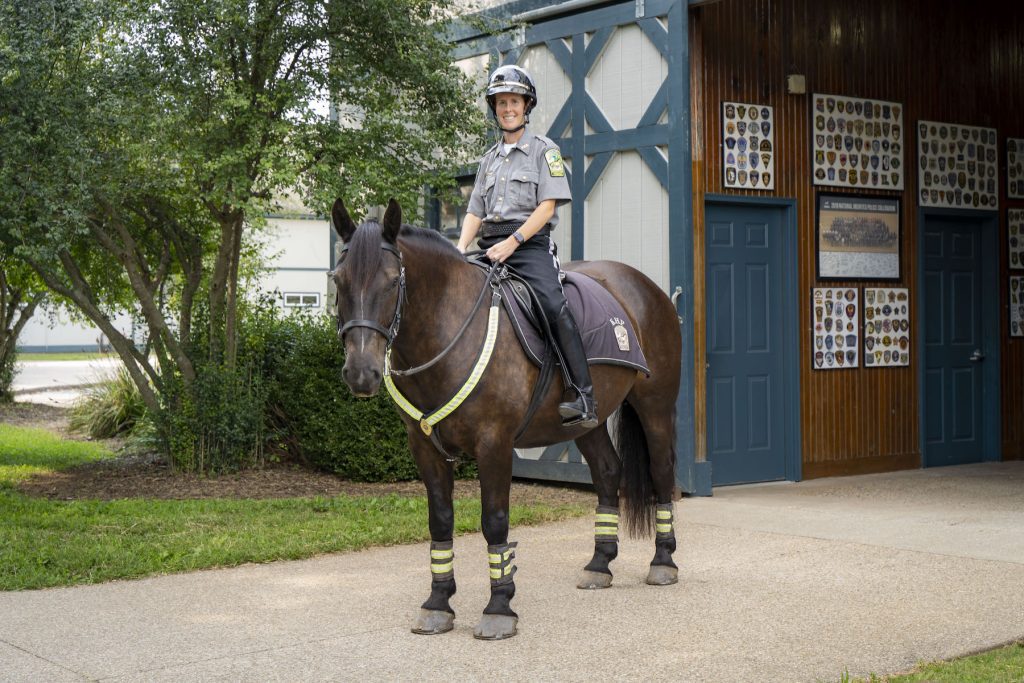 Parker & Jessica Lyons
Draft Cross
Foaled 2015
15.3 hands – 1,400 pounds