Serving local youth since 1994
Founded nearly 30 years ago, the Mustang Troop invites underserved youth from the Central Kentucky community to a two-week summer horse camp experience held at the Kentucky Horse Park. Offered free of charge, the horse camp includes riding lessons, personal development activities, daily transportation, meals, riding apparel, and mementos.
Each program participant is paired with a partner and a horse and given access to quality riding instruction, equine education, and equine care. The Mustang Troop seeks to give campers the opportunity to build lifelong coping skills, develop self-confidence, set boundaries, and balance teamwork and independence through the channels of horsemanship and riding. Mustang Troop participants are invited to attend holiday events throughout the year with their families, including Hats Off Day, Southern Lights Holiday Festival, and the Halloween Campout.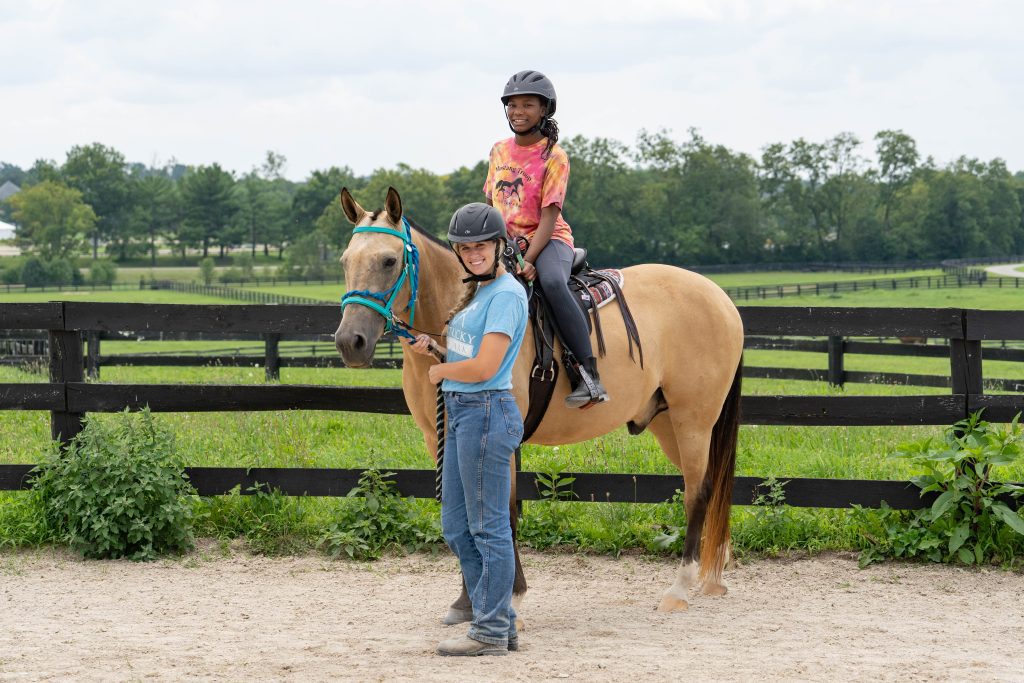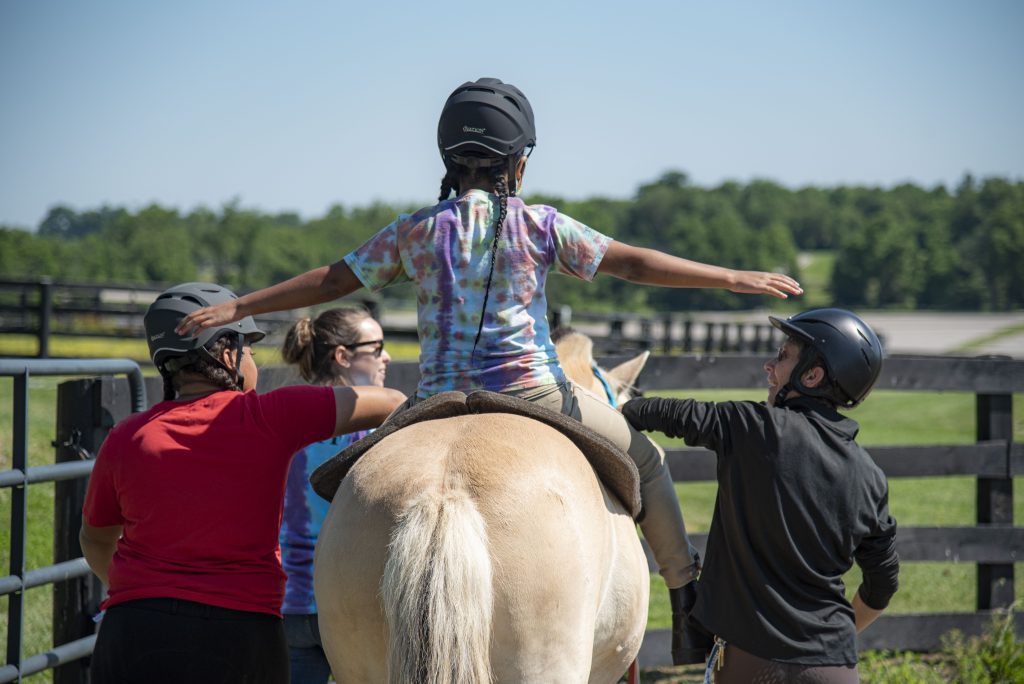 The Mustang Troop also seeks to expose individuals to opportunities in the horse industry of which they would not otherwise be aware. For many participants, their involvement in Mustang Troop represents not only their first visit to the Kentucky Horse Park, but their first time being near a horse.
The Mustang Troop is funded through the support of the Kentucky Horse Park Foundation and relies solely on private donations.
CHI Saint Joseph Health's Creating Safer Neighborhoods Initiative
The Kentucky Horse Park Mustang Troop program will return this summer with a new partner, CHI Saint Joseph Health's Creating Safer Neighborhoods Initiative. This collaboration will allow the program to reach more youth in need from across Fayette County.
The Creating Safer Neighborhoods Initiative, the health care system's youth violence prevention program in Lexington, encourages youth and community members to establish an intolerance for violence, creating a safer and healthier Lexington community. The program is supported through a grant from the CommonSpirit Health Mission and Ministry Fund. CHI Saint Joseph Health is part of CommonSpirit Health, which has hospitals and care sites in 21 states.