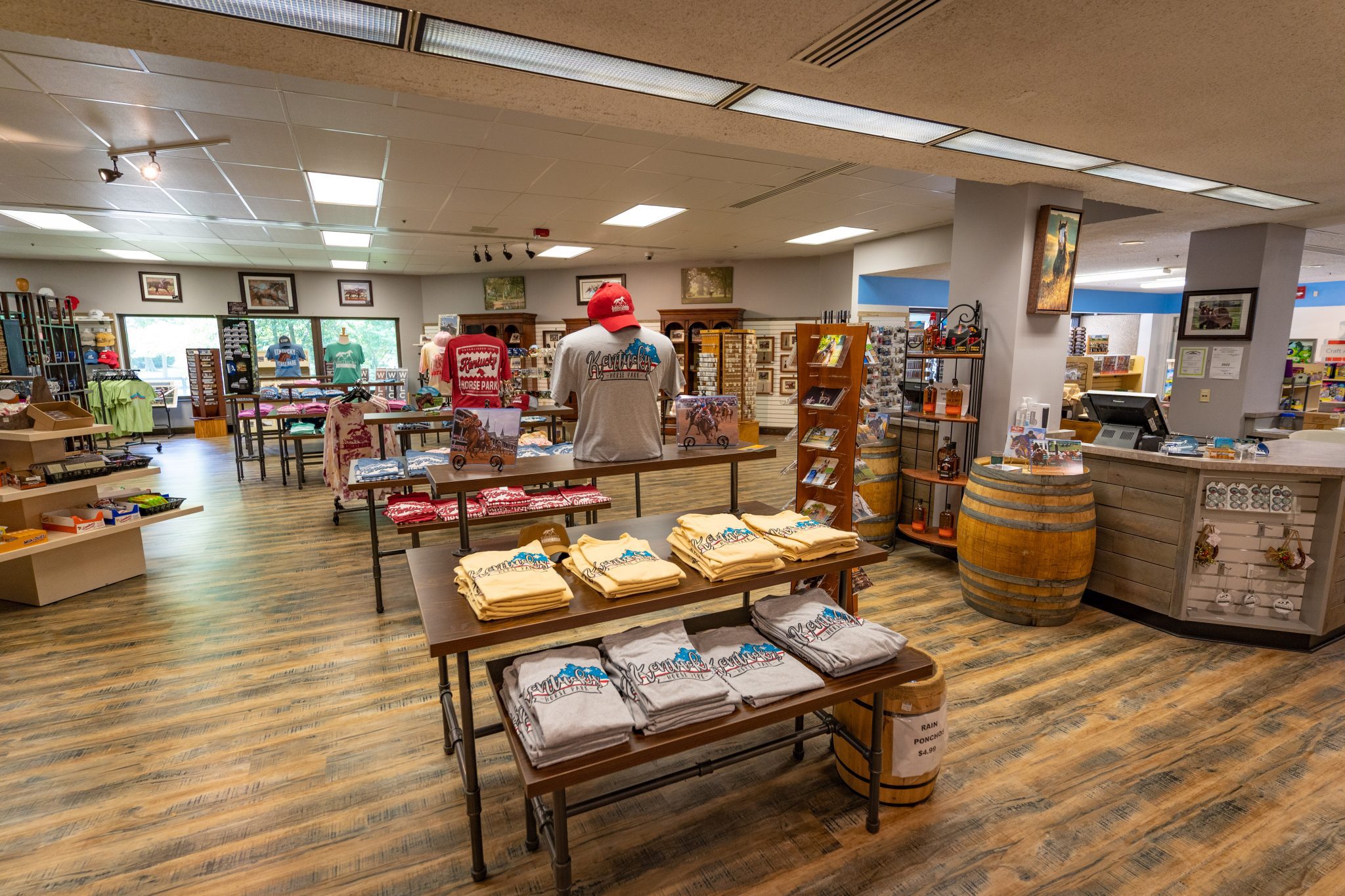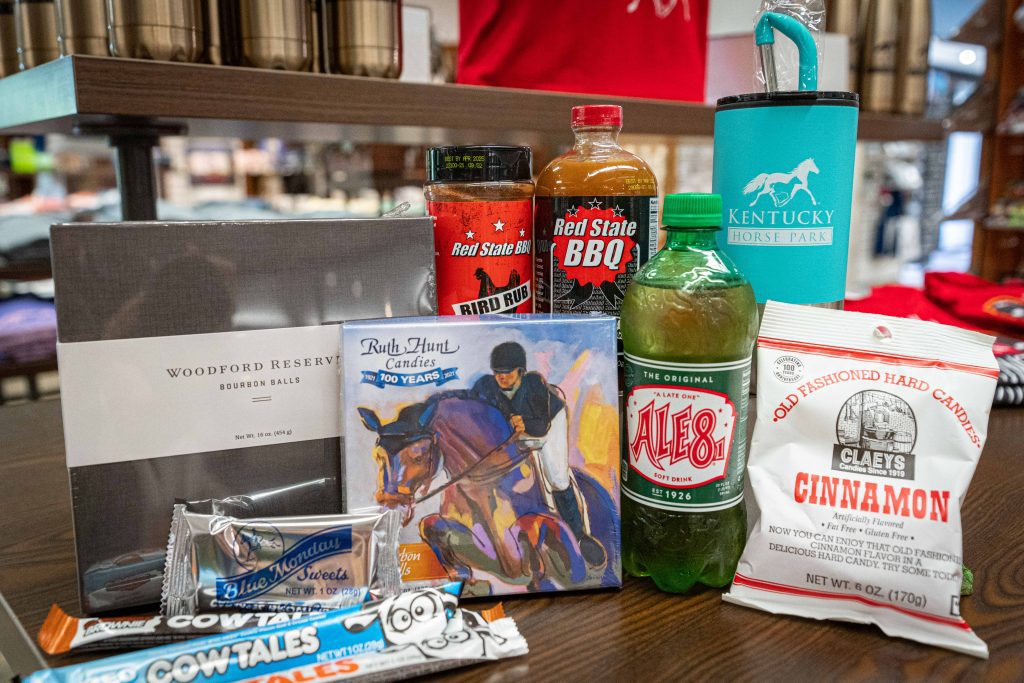 Shopping
Your shop for equine-themed décor, clothing, jewelry, books, artwork, toys, and more!
The Kentucky Horse Park Gift Shop features a wide array of Kentucky Horse Park apparel and merchandise, Kentucky Proud and Kentucky-made products, horse-themed home décor, jewelry, books, artwork, toys, and more.
As a Breyer Flagship Retailer, the shop carries one of the largest selections of Breyer model horses, accessories, and other Breyer novelty items.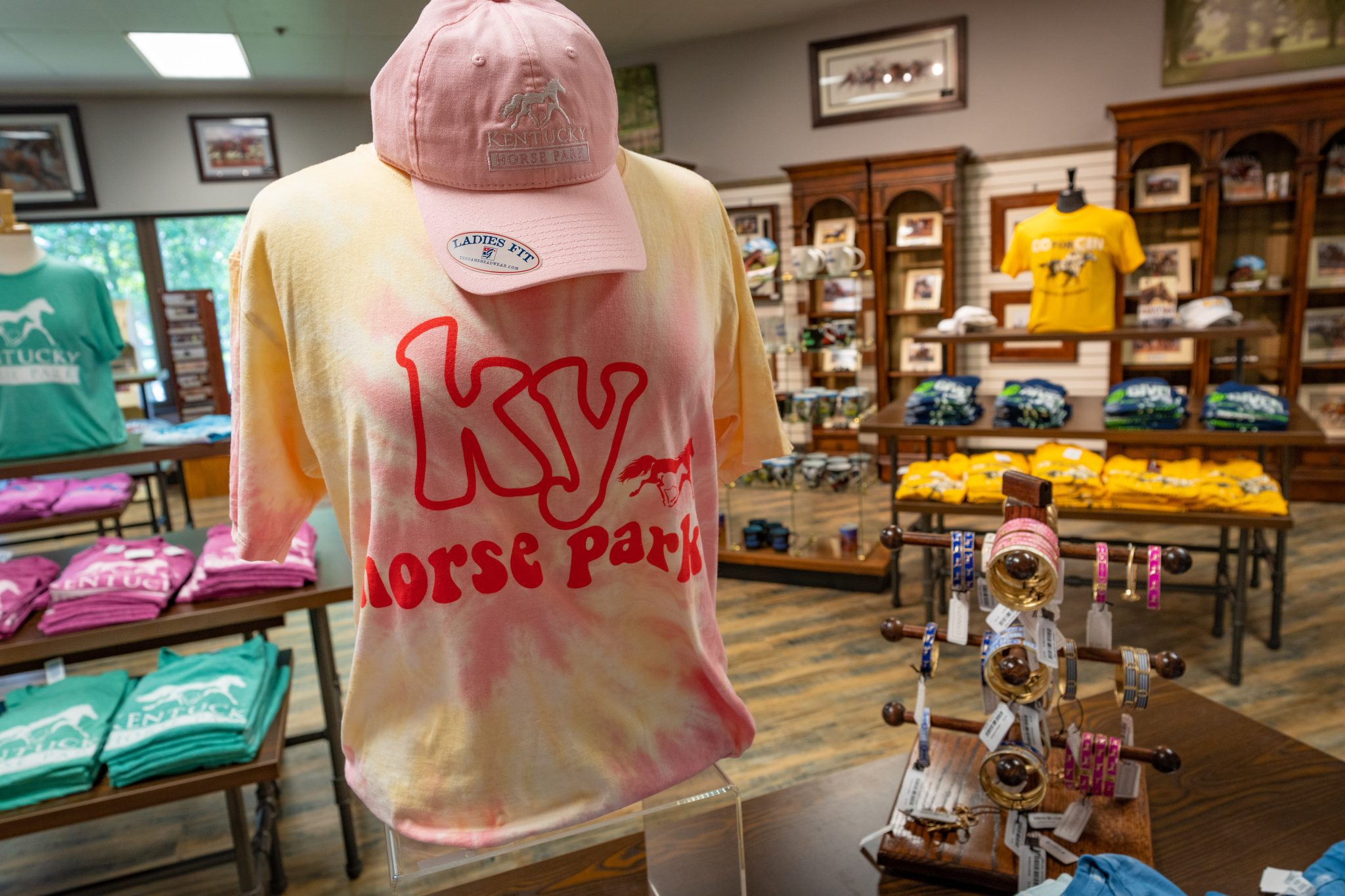 Gift Shop Hours & Location
Open the same hours as the Kentucky Horse Park; the gift shop is located inside the Park's Visitor Center. Patrons may visit the KHP Gift Shop without purchasing admission or parking.
Current Hours:
Wednesday-Sunday, 9:00 a.m. – 5:00 p.m
Contact us: 877.711.2110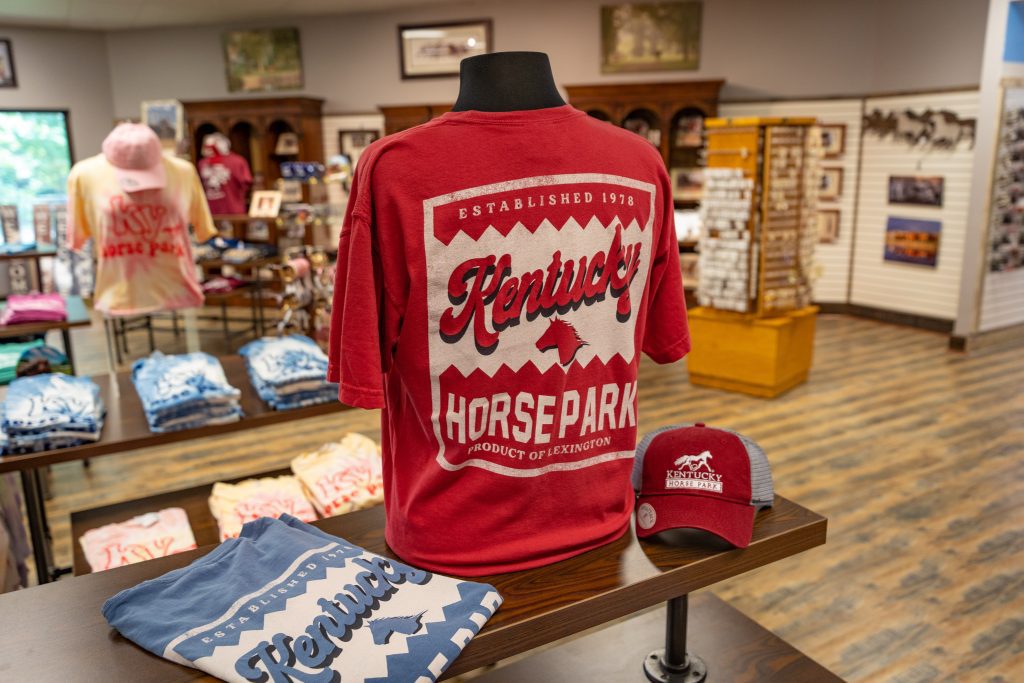 Kentucky Gift Cards
Give the Gift of Adventure
The perfect gift for anyone or any occasion, Kentucky Gift Cards can be used at the Kentucky Horse Park and Campground, Kentucky State Resort Parks, Kentucky Artisan Center, and the Kentucky Historical Society's 1792 Store. Gift cards can be purchased at the Kentucky Horse Park or online.