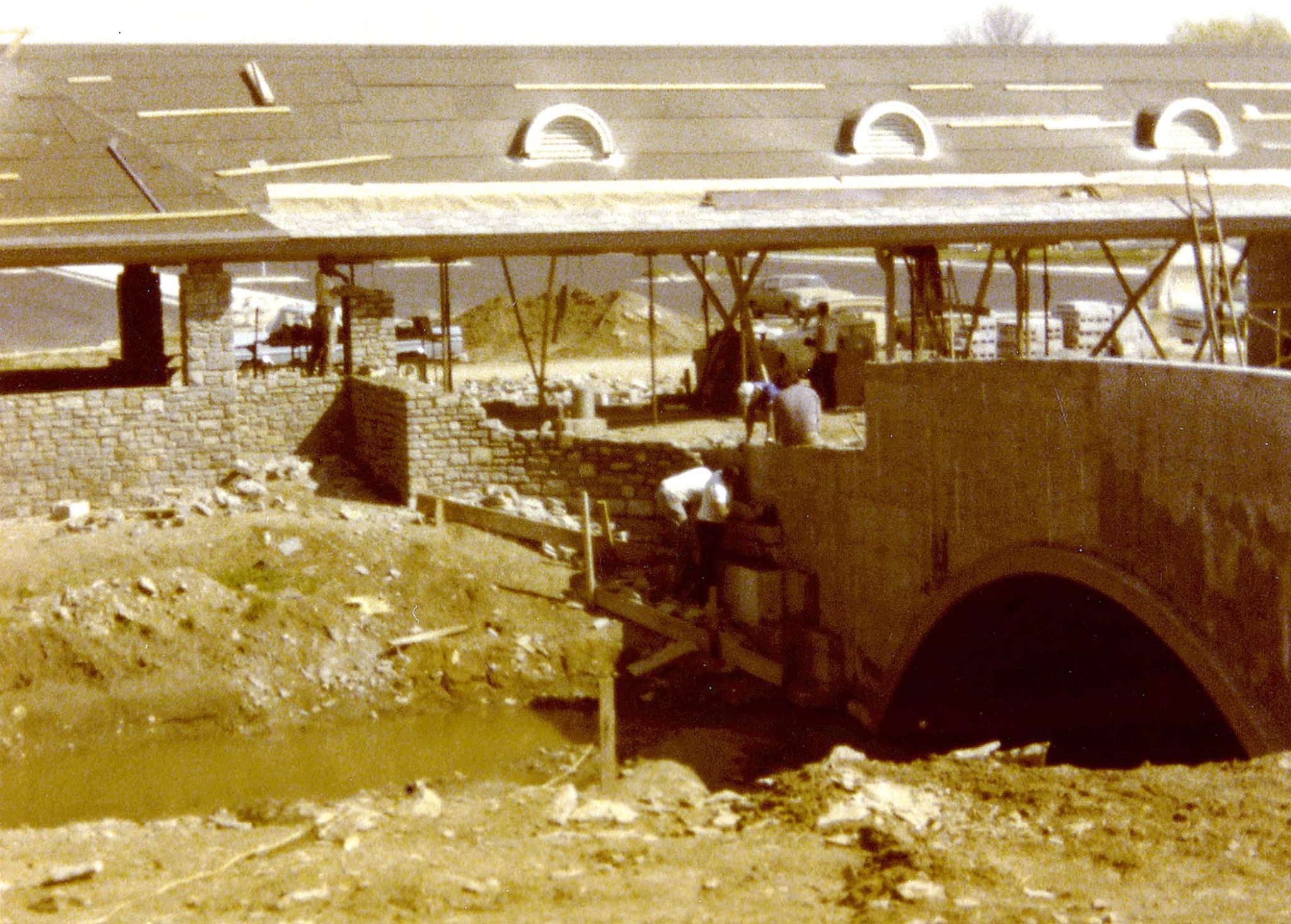 There have been horses on this ground for more than 200 years…
In 1777, Patrick Henry, then Governor of Virginia, granted 9,000 acres of land in the Kentucky Territory to his brother-in-law, William Christian, as a reward for his service in the French and Indian War. A wealthy Virginian, Colonel Christian moved his family to Kentucky in 1785 and established a farm on Beargrass Creek near Louisville. Christian was killed by Indians in 1786, and his daughter, Elizabeth Dickerson, inherited the Elkhorn Creek tract, 3,000 acres of land now in both Scott and Fayette Counties. Part of this land became the Kentucky Horse Park.
Elizabeth eventually sold the largest section of her land to her brother-in-law, Dr. Walter Warfield. He in turn sold it to one of his colleagues, Dr. William H. Richardson in 1826. Richardson named his new land Caneland, after the abundance of cane he found growing wild by the big spring. Caneland became known for its beautiful English gardens, and was the first farm in Kentucky to establish a greenhouse. Richardson was also the first owner to raise Thoroughbred horses on this section of land. In the 1840s, the Richardson family was hit hard by the cholera epidemic that struck Lexington, and eventually the Richardson family was no more.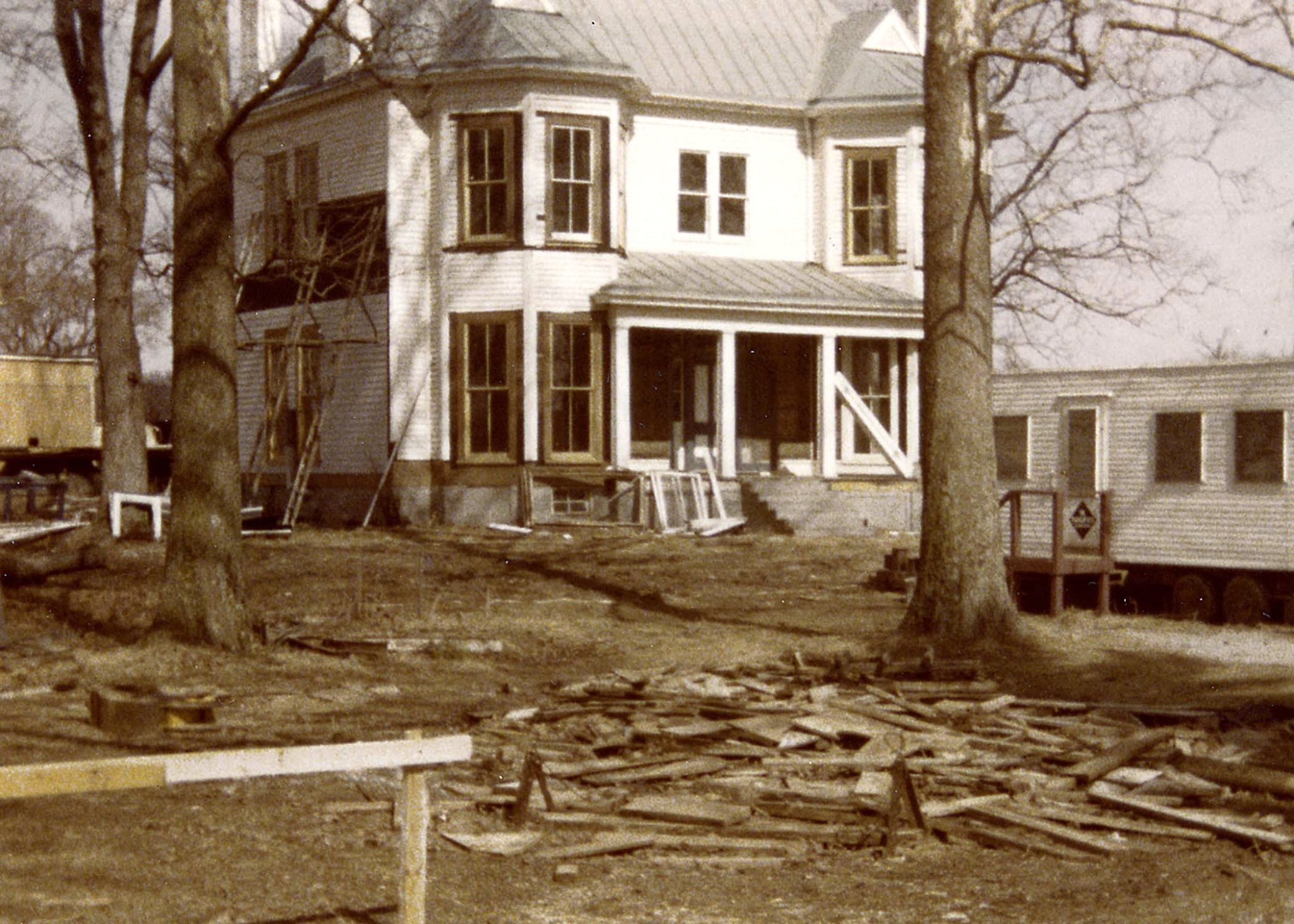 By 1850, the farm had been sold to Eliphalet Muir. Eliphalet was married to Anne Boone, a niece of Daniel Boone. Together, they further developed the farm, and specialized in raising Saddlebreds. After Muir's death, the farm was sold to S. J. Salyers in order to divide the inheritance between the Muir's many children. Salyers began to once again breed Thoroughbreds on the property. He was also responsible for building the residence now used for offices at the Kentucky Horse Park. The house, which was completed in 1866, was built on the foundation of an even older home which was burned prior to the Civil War (probably the Richardson mansion). But by 1890, the farm had once again been sold, this time to John D. Creighton. Creighton renamed the land Ashland-Wilkes Farm, and began to raise and train trotting horses. He built a training track in 1897 that is still used today at the Kentucky Horse Park. Unfortunately, Creighton was forced to sell his farm shortly after that in order to pay his many creditors.
For a short time after Creighton was forced to sell, the farm was owned by two Lexington bankers. They leased the land to Colonel Milton Young, owner of McGrathiana Farm (now Spindletop and Coldstream Farms). Young sent several of his Standardbred yearlings raised on the property to a New York auction, where an agent for Captain Sam S. Brown saw them. Captain Brown liked their looks so much that he purchased their home in order to raise horses of a similar caliber.
A wealthy coal baron, Brown rebuilt the farm and named it Senorita Stud Farm, after one of his favorite mares. He also played a pivotal role in supporting the Kentucky Association Racetrack in Lexington and eventually in developing the new Keeneland Racetrack. Brown also built water towers around the farm to pump fresh water to his horses from a spring that never ran dry.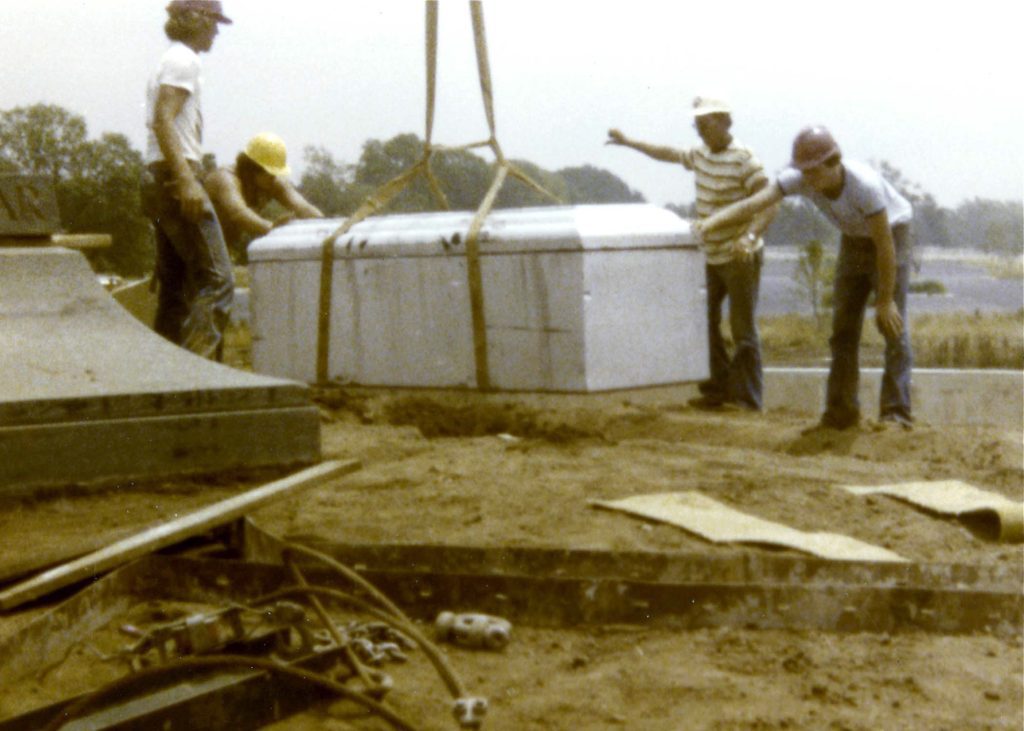 Brown stabled good stock at Senorita, with a Kentucky Derby Winner, Buchanan in 1884. Brown's health soon began to fail, and he died shortly thereafter. The farm was then offered at public auction, and Lamon V. Harkness was the buyer. Harkness named the farm Walnut Hall and developed it into one of the largest and best-known Standardbred farms. He built the farm from 450 acres and 12 mares in 1894 to 2,000 acres and 100 mares in 1904. The Big Barn, which is still standing at the park, was built by Harkness in 1897. The Big Barn is 476 feet long, has 52 stalls and a sale area, complete with auctioneer's block. It was one of the largest horse barns ever built, and construction costs ran to $15,000. This land passed from him to his daughter, Lela Harkness Edwards, who in turn left it jointly to her daughter, Kate Edwards Nichols, and her daughter-in-law, Mary Edwards. In 1947, they split the farm, with Mary Edwards receiving the section which eventually became the Kentucky Horse Park.
In 1972, Mary Edwards (then Mrs. Sherman Jenney) sold her property to the Commonwealth of Kentucky for $2.7 million, and in 1978, the Kentucky Horse Park, the world's only park dedicated to man's relationship with the horse, opened to the public.