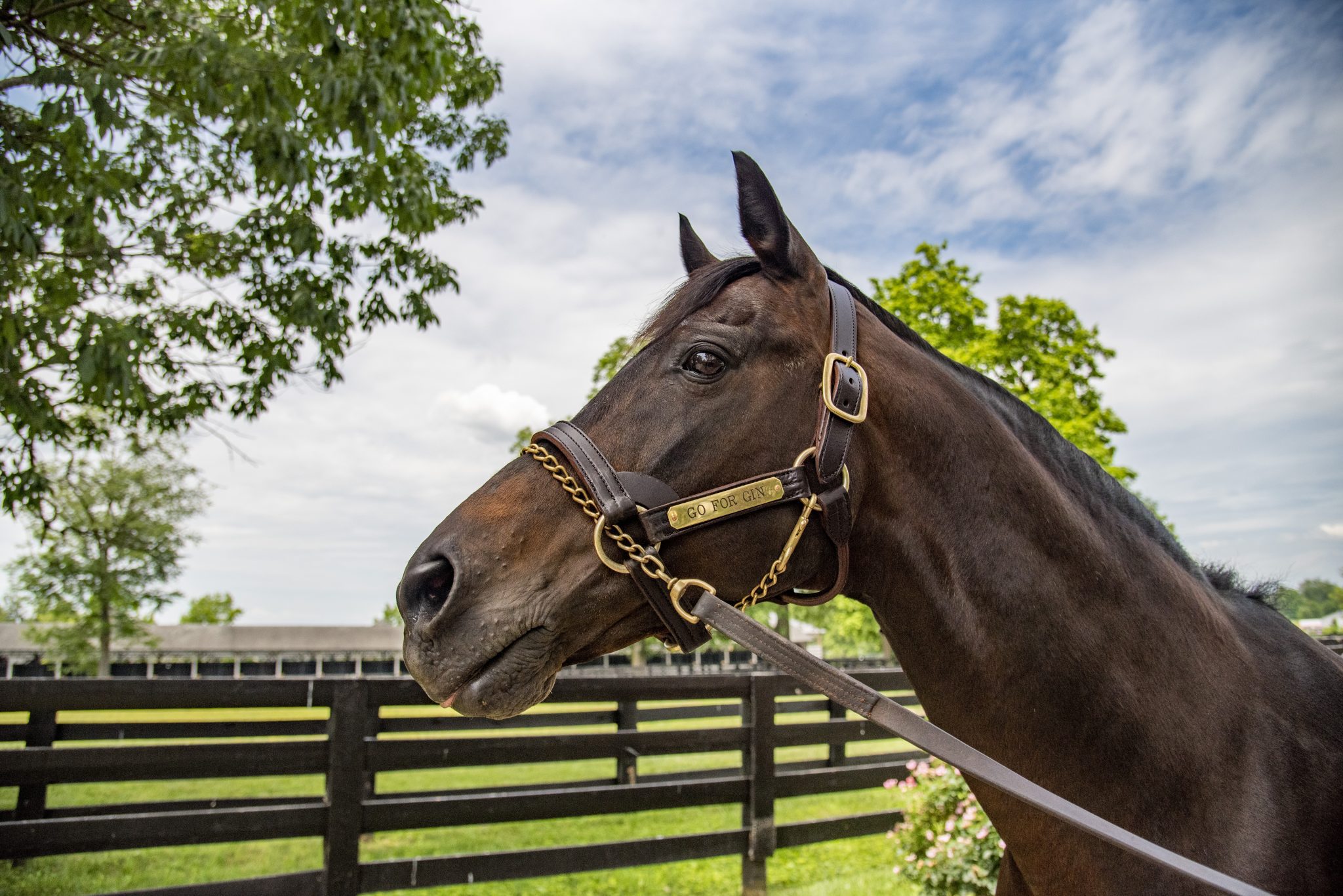 Go for Gin was not named after the kind of gin found in a bottle. His dam (mother), is named Never Knock. In the card game of gin, a player signals a loss with a "knock." So, if you're not knocking, you're still playing to win. . . and "going for gin."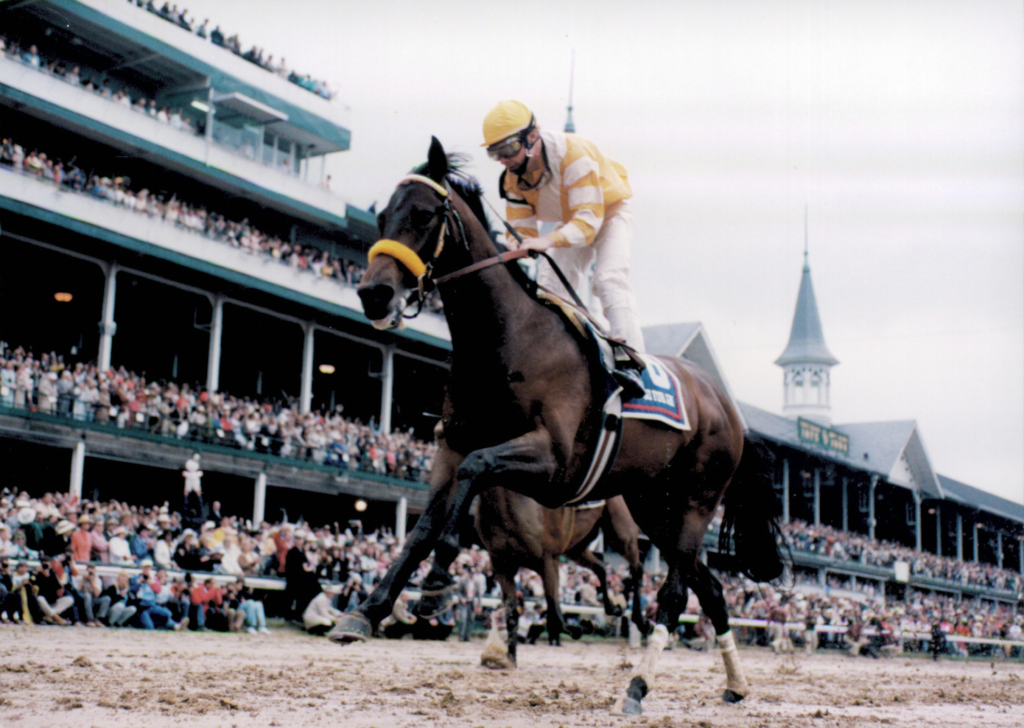 In 1991, 40,000 Thoroughbred horses were foaled in North America. Three years later, 14 entered the Churchill Downs starting gate. In a little over two minutes and three seconds, Go for Gin became immortalized as the 120th winner of the Kentucky Derby.
As a two-year-old, Go for Gin showed potential with wins in the Remsen and Chief's Crown Stakes. At three, runner-up efforts in the Fountain of Youth and Wood Memorial earned him a spot in the Derby.
When Gin loaded into the starting gate on the first Saturday in May, he was already part of a winning team. His trainer, Nick Zito, his owners Condren and Cornacchia, and his jockey Chris McCarron, had visited the Kentucky Derby Winner's Circle before.
Even the weather was on his side. For the first time in over 40 years, the Derby track was listed as sloppy-and Go for Gin loved a sloppy track.
Dismissed at odds of 9-1, Go for Gin took command early as he splashed to a front-running, two-length victory. He defeated the speedy Tabasco Cat and Horse of the Year Holy Bull.
Next, Go for Gin proved that his Derby triumph was no fluke, setting the early pace and finishing a very close second to Tabasco Cat in both the Preakness and Belmont Stakes.
Retired due to injury as a four-year-old, Go for Gin launched his stud career in Kentucky at Claiborne Farm before moving to Bonita Farm in Maryland.
Go for Gin showed class, speed, tenacity and consistency—finishing out of the money only 5 times in his career.
At stud, he acquired a reputation for siring good looking, nimble, athletic and honest racehorses, like $3 million earner Albert the Great.
Go for Gin stood for 17 seasons, and is the sire of 443 named foals, with 227 winners [51%] and 18 Stakes winners [4%].
Daughters of Go for Gin have also foaled stakes winners. His offspring have earned more than $20 million for their connections.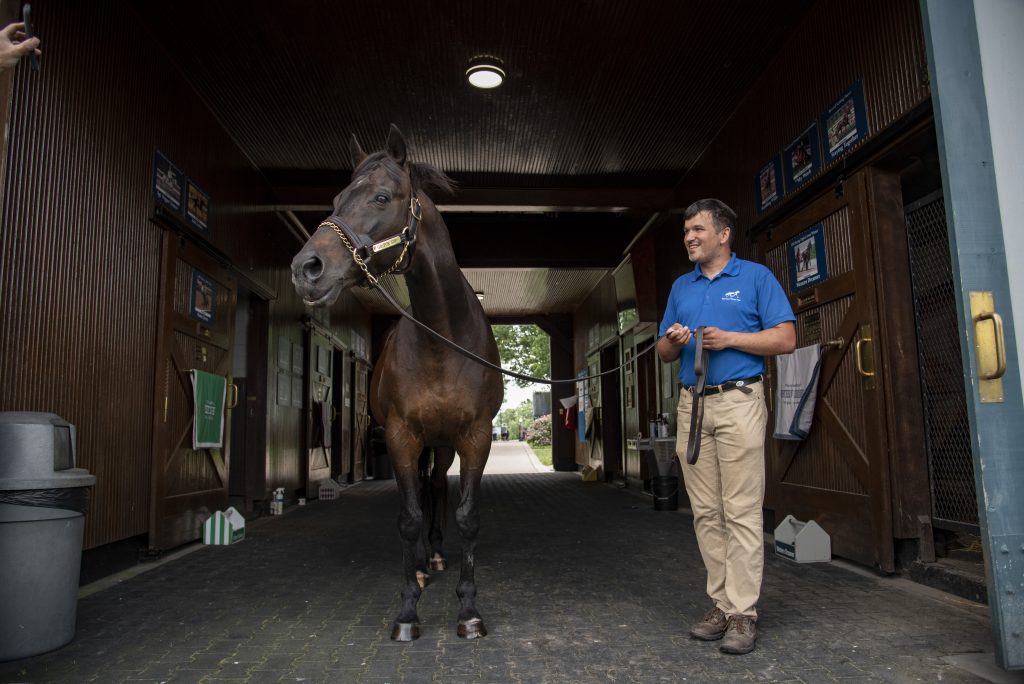 This is a quality horse. He'll give it his all, and I'm telling you now: He'll put on a show.
Nick Zito, Trainer, Prior to Kentucky Derby
Go for Gin beat Tabasco Cat in the Kentucky Derby, but Tabasco Cat turned the tables, and won the next two Triple Crown races. Go for Gin missed winning the Triple Crown by a combined margin of only 2 ¾ lengths.
Chris McCarron rode Go for Gin for the first time just 10 days prior to his win in the Kentucky Derby. Watch his story here.
Notable Wins
1993
Remsen Stakes (G2)
Chief's Crown Stakes
Preview Stakes
1994
Kentucky Derby (G1)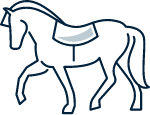 "He went around that track so beautifully,
he gave me goosebumps

."

Chris McCarron, after breezing Gin a week before the derby
W.J. Condren, Joseph Cornacchia
Chris McCarron,
Gary Stevens
Hall of Champion Resident
2011 – March 2022