John Henry
A thoroughbred of humble origins with a cantankerous disposition, John Henry's longevity on the race track was matched only by his enduring popularity in retirement.
From his early days racing in bargain basement claiming races to his retirement as the richest horse in history, the small brown gelding raced 83 times and developed from a claimer into an immensely popular two-time Horse of the Year.
John Henry won 17 Grade 1 stakes during eight years of racing that saw him rise from a $1,100 yearling purchase to a horse that won 39 races and set the sport's all-time earnings record of $6,597,947 at retirement.
He raced at 19 different tracks – including one in Japan – and became the most beloved horse of his era in a career that was nothing short of legendary.
Thoroughbred
---
Bay Gelding
---
Foaled March 9, 1975, at Golden Chance Farm in Paris, Kentucky
---
Died October 8, 2007 at the Kentucky Horse Park
---
By Ole Bob Bowers, out of Once Double, by Double Jay
---
Breeder: Golden Chance Farm
---
Owner: Samuel and Dorothy Rubin (Dotsam Stables)
---
Trainer: Ron McAnally
---
Favorite Treat: chocolate doughnut holes

Titles / Awards
Received seven Eclipse Awards
Champion Turf Horse (1980, 1981, 1982, 1984)
Horse of the Year (1981, 1984)
Only horse to win Horse of the Year more than once but not in consecutive years
Champion Older Horse (1981)
Only horse to win the Santa Anita Handicap (G1) twice (1981, 1982)
Only horse to win the Arlington Million (G1) (1981, 1984)
Inducted into the National Thoroughbred Racing Hall of Fame (1990)
Oldest horse to win Horse of the Year – at age 9
Oldest horse to win a Grade 1 race – at age 9
Won more grade stakes than any other Thoroughbred-25
Voted Racehorse of the Decade for the 1980s
The richest gelding of any breed in history
Retired as the world's richest Thoroughbred-1986
Voted 23rd best racehorse of the 20th century
Lifetime earnings: $6,591,860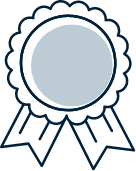 Notable Wins
Round Table Handicap (G3)
Chocolatetown Handicap
Henry P. Russell Handicap
San Gabriel Handicap (G3)
San Marcos Handicap (G3)
Hialeah Turf Cup Handicap (G2)
San Luis Rey Stakes (G1)
San Juan Capistrano Invitational Handicap (G1)
Hollywood Invitational Handicap (G1) (three times)
Brighton Beach Handicap (G2)
Oak Tree Invitational Stakes (G1) (three times)
San Luis Obispo Handicap (G1)
Sword Dancer Stakes (G3)
Arlington Million Invitational
Jockey Club Gold Cup (G1)
Santa Anita Handicap (G1)
American Handicap (G2)
Hollywood Turf Cup (G1)
Golden Gate Handicap (G3)
Sunset Handicap (G1)
Budweiser Million (G1)
Turf Classic (G1)
Ballantine's Scotch Classic Handicap
Thoroughbred Horse Racing
Thoroughbred horse racing is the most popular form of horse racing in the world. Thoroughbreds were developed in England by crossing three foundation sires from the Middle East with native English mares. These horses race on dirt, turf or synthetic surfaces.
Hall of Champion Resident
November 1986 to October 2007