Kona Gold
Kona Gold unleashed blistering speed in a race that showcases the best sprinters in the world of thoroughbred racing. In winning the 2000 Breeders' Cup Sprint, Kona Gold ran six furlongs in a blistering 1:07.77, shattering the 14-year-old Churchill Downs' track record of 1:08 3/5 in the process.
Not only did he win the Sprint in record time, he also became the first Sprint horse to have finished the Breeders' Cup Sprint in all top three positions. He finished third in 1998 and second in 1999.
Kona Gold retired with 14 victories from 30 starts, with earnings of $2,293,384.
Thoroughbred
---
Bay Gelding
---
Foaled March 19, 1994, at Twilite Farm in LaGrange, Kentucky
---
Died September 25, 2009, at the Kentucky Horse Park
---
By Java Man, out of Double Sunrise, by Slew o' Gold
---
Breeder: Carlos Perez
---
Owners: Bruce Headley, Irwin and Andrew Molasky
---
Trainer: Bruce Headly

Titles / Awards
Champion Sprinter (2000)
Won Breeders' Cup Sprint in a record time of 1:07 3/5 for 6 furlongs (2000)
Set track record at Santa Anita-1:01 3/5 for 5.5 furlongs (1999)
Lifetime earnings: $2,293,384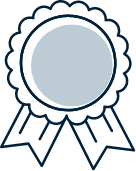 Notable Wins
El Conejo Handicap (G3)(twice)
Palos Verdes Handicap (G2)
San Carlos Handicap (G2)(twice)
Potrero Grande Breeders' Cup Handicap (G2)
Bing Crosby Breeders' Cup Handicap (G2)(twice)
Ancient Title Breeders' Cup Handicap (G2)
Breeders' Cup Sprint (G1)
Los Angeles Handicap (G3)
Thoroughbred Horse Racing
Thoroughbred horse racing is the most popular form of horse racing in the world. Thoroughbreds were developed in England by crossing three foundation sires from the Middle East with native English mares. These horses race on dirt, turf or synthetic surfaces.
Hall of Champion Resident
November 2007 to September 2009