The Kentucky Horse Park recently updated it's approved shared pathways making park grounds and it's roads/paths safer for everyone to enjoy. Please use the map below to follow the approved paths for cyclists, pedestrians, and golf carts.
Click on the map to view full screen.
The Kentucky Horse Park show areas have grown over the years. It now spreads out across much of the backside of the Park. The number of horses on Park grounds has increased comparatively. This number includes Kentucky Horse Park horses, trail ride horses, show & competition horses, and horses that belong to Central Kentucky Riding for Hope and the Secretariat Center.
With the growing number of horses and riders in these areas, the need to address the safety of roads and pathways in the Park became apparent. The changes made will create a safer show environment for horses and riders participating in outside events while continuing to provide cyclists and pedestrians areas to safely enjoy the beauty of the Kentucky Horse Park
Along with the map above, additional signage has been posted along the routes.   
The Campground Store and Visitor Center/Gift Shop are open to anyone for grab and go food items, drinks, and restrooms. We ask that Kentucky Horse Park Campground guests use the map above to access the Park by bike, foot, or golf cart.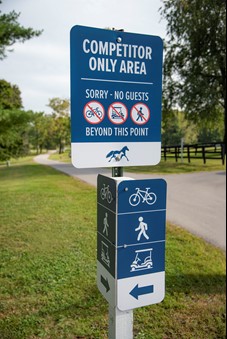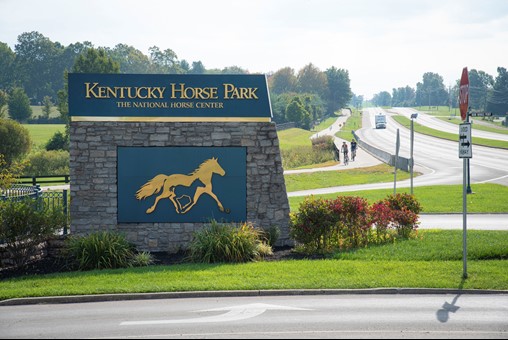 ---
The Legacy trail is Kentucky's longest paved multi-use path in central Kentucky.
View the full map of Legacy Trail.