Rambling Willie
Rambling Willie, affectionately known around the country as "The Horse That God Loved" was one of the most durable and beloved harness horses of all time. 'Willie' began his career at Ohio county fairs as a 2-year-old and paced his way to 128 victories in 305 career starts.
Among his wins were a record 79 races paced in two minutes or less. "Willie" had 69 second place and 43 third place finishes. His fastest effort was 1:54 3/5, made as a seven-year-old.
When Willie was retired from racing in 1983, and joined the Hall of Champions, he arrived with a special companion: his pet goat, Billy.
Standardbred Pacer
---
Bay Gelding
---
Foaled April 18, 1970 in Monroeville, Indiana
---
Died August 24, 1995 at the Kentucky Horse Park 4
---
By Rambling Fury, out of Meadow Belle, by Meadow Gold
---
Owner: V. Farrington Stables, Inc. and Estate of Paul Sebert
---
Trainer/Driver: Bob Farrington

Titles / Awards
Champion Aged Pacer of the Year (1975, 1976, 1977)
Inducted into the National Harness Racing Hall of Fame
Inducted into the Indiana Starndardbred Hall of Fame
Most starts by a Standardbred – 304
Most wins by a Standardbred – 128
Highest earnings by a Standardbred
Most 2-minute miles or under – 79
Richest Standardbred in history at time of retirement
Best time for 1 mile – 1:543/5
Lifetime Earnings: $2,038,219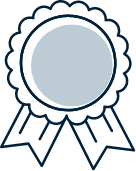 Notable Wins
U.S. Pacing Championship
Canadian Pacing Derby (three times)
Harness Racing: Pacing
Harness racing is a form of racing only open to Standardbreds (in North America). This form of racing involves horses pulling carts with drivers controlling them. Standardbreds perform either at the trot or at the pace when they race. Pacing is a gait in which the horse moves his legs laterally (right front and right rear, left front and left rear). Pacing is slightly faster than trotting and horses who pace are less likely to break gait. Pacing is more popular than trotting in the United States.
Hall of Champion Resident
1983 to August 1995