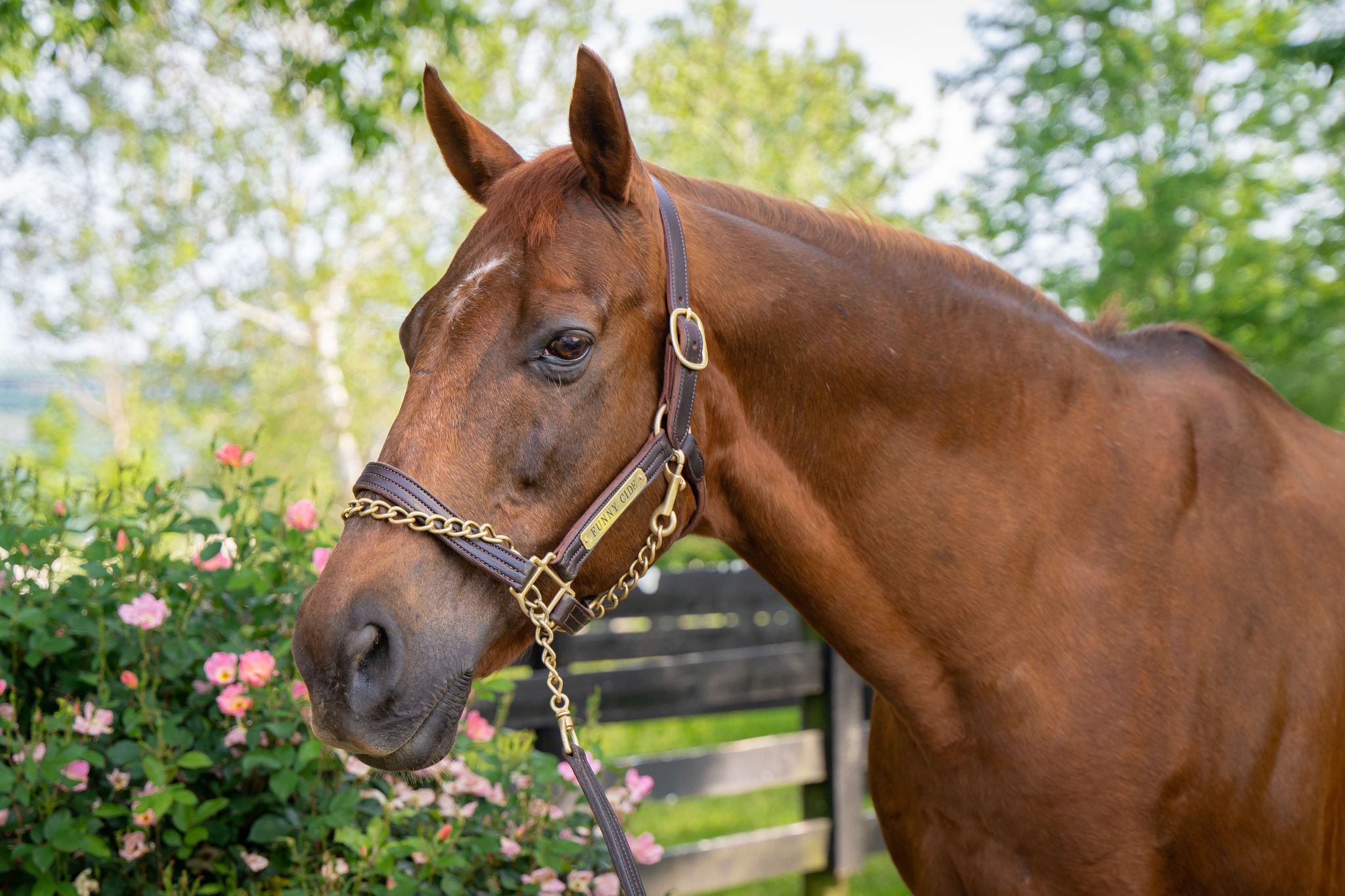 Funny Cide
2003 Kentucky Derby & Preakness Stakes Winner
We're the American dream. Ten guys who bought a lottery ticket. But guess what—we hit it! And here we are.We've won the Derby!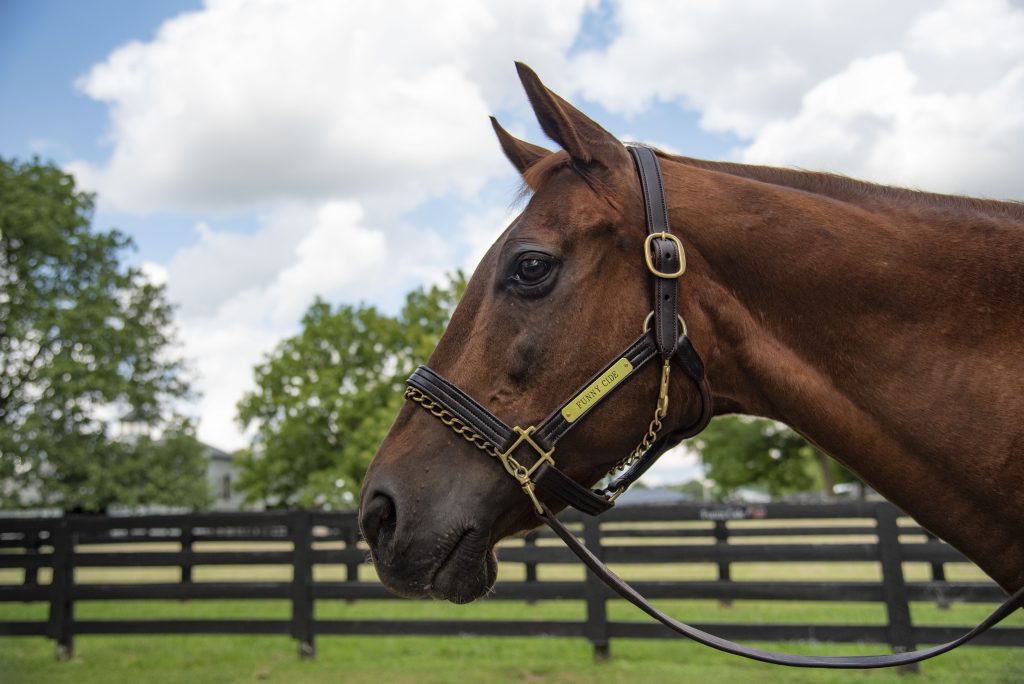 Winner of the 2003 Kentucky Derby and Preakness Stakes, Funny Cide earned the nickname "Gutsy Gelding" as he achieved a number of firsts to become the "people's horse."
Purchased as a gelding by Sackatoga Stable and trained by Barclay Tagg, Funny Cide won all three of his races as a two-year-old. Media coverage made Funny Cide a celebrity as the gutsy gelding captivated a nation.
His three-year-old campaign began with the Kentucky Derby in mind. Funny Cide seemed ready to peak at the perfect time for Triple Crown success, but history was not on his side. After all, it had been 74 years since a gelding (neutered horse) had won the Kentucky Derby, his trainer had never brought a horse to the Derby, and Funny Cide's jockey, Jose Santos, was 0 for 6 in the prestigious race.
Sent off at odds of nearly 13-1, Funny Cide scored a decisive win in the 2003 Kentucky Derby, defeating the royally bred favorite Empire Maker. He became the first New York-bred in history to wear the blanket of roses. Two weeks later, in the Preakness Stakes, he proved the Derby was no fluke, winning the second jewel of the Triple Crown by over 9 lengths. Funny Cide became the 30th horse in history to win the first two legs of the Triple Crown.
The Belmont Stakes brought Funny Cide home to New York. In torrential rain, a record crowd of over 100,000 fans greeted the hometown hero. However, the fairy tale ending was not to be. Funny Cide battled through the long stretch to finish third in the Belmont Stakes, losing the race, and the Triple Crown, by only 5 lengths.
Funny Cide raced more than twenty times following his Triple Crown bid, hitting the board in half those starts and winning 3 graded stakes. In one of the most impressive performances in Funny Cide's long career, he returned to Belmont Park for the 2004 Jockey Club Gold Cup and reminded everyone why he'll always be known as the gutsy gelding.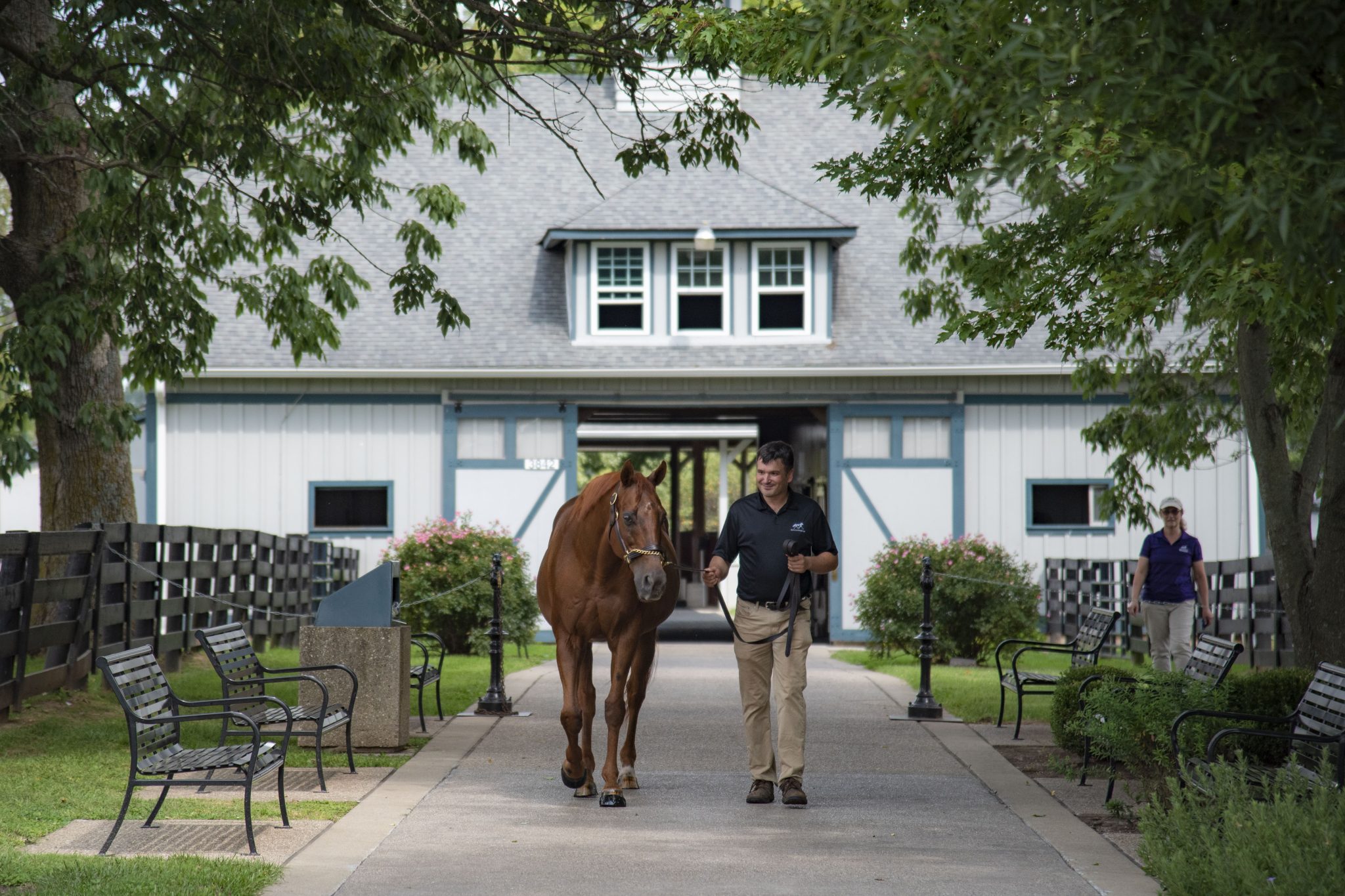 Funny Cide raced more than twenty times following
Triple Crown bid.
Sackatoga Stables and their yellow school busses became the talk of the town as they rolled along the Triple Crown trail.
For about a year following Funny Cide's retirement, he could be seen on the track in the mornings, being ridden as a stable pony by his trainer, Barclay Tagg.
He remained competitive and in training until 2008 when he won the final race of his career, the Wadsworth Handicap.
2003
Kentucky Derby (G1)
Preakness Stakes (G1)
2004
Jockey Club Gold Cup (G1)
Excelsior Breeders' Cup Handicap (G3)
Dominion Day Stakes (G3)
2007
Wadsworth Memorial Handicap (final race)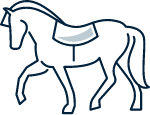 "I've been riding for 27 years,
and this is the
best horse I've ever ridden

in my life."

Jose Santos
Distorted Humor, Belle's Good Cide

Champion 3 Year Old

NY Horse of the Year
Hall of Champion Resident
2008 – July 2023