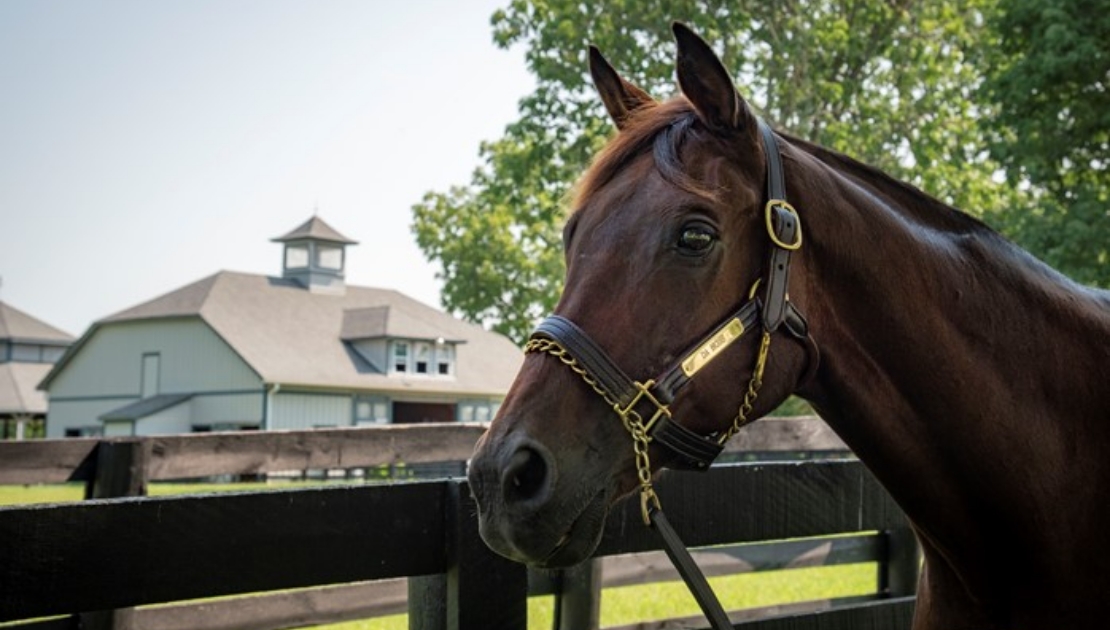 A plain bay gelding with two white socks, Da Hoss may not stand out in a crowd, but his accomplishments made him a giant among equine athletes.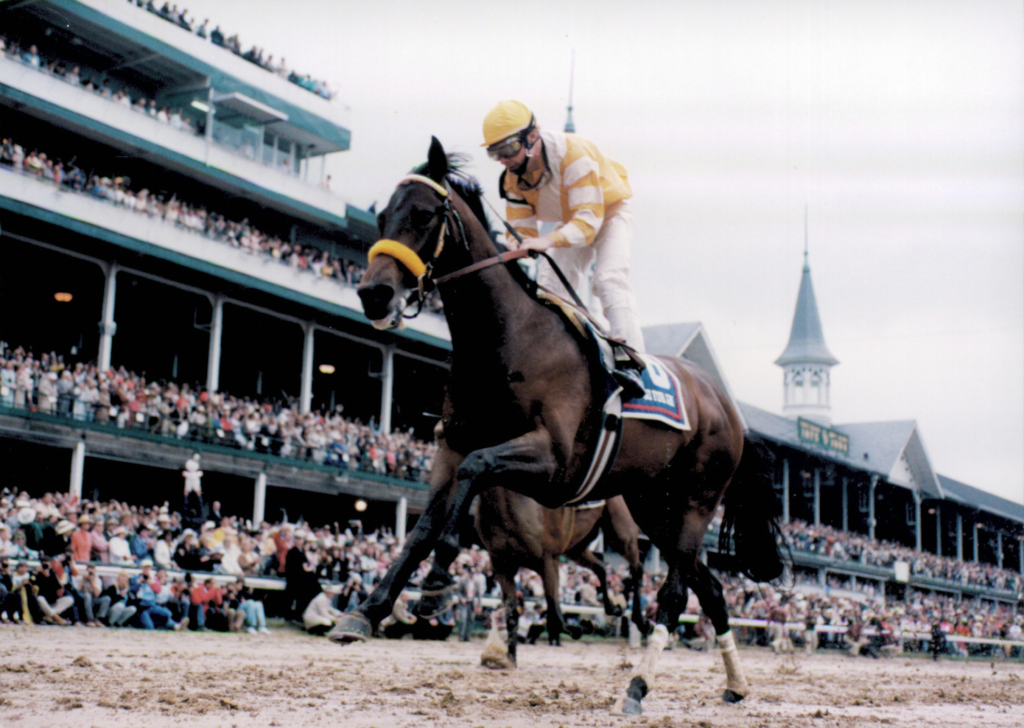 The story of Da Hoss includes an eccentric British trainer, patient owners and a courageous equine athlete who overcame numerous physical issues to stage an unlikely and emotional comeback.
Purchased as a weanling for only $6,000, it's apparent that Da Hoss did not "look" like a champion.
His speed was apparent early in his career. In the ATBA Stakes, he blazed six furlongs in 1:07 ⅕, a new world record for two-year-olds. Da Hoss proved that he could stretch that speed out as a three-year-old, winning graded stakes on dirt and turf at distances from 6 furlongs to 1¼ miles.
The world took notice in the 1996 Breeders' Cup Mile, when Da Hoss defeated European turf specialists Spinning World and Mark of Esteem.
Da Hoss' absence from racing redefined the meaning of a "long" layoff.
Back in training following the victory, his return to racing took a series of wrong turns. He missed all of 1997 and most of 1998 due to a variety of physical problems.
Da Hoss' competitive spirit actually complicated his recovery. Even while training, he always wanted to give 100%.
He returned to the starting gate in the fall of 1998, just three weeks prior to that year's Breeders' Cup races, and won an allowance race at Colonial Downs.
Racing fans and experts alike were shocked at the announcement that Da Hoss was entered in the 1998 BC Mile, where he would once again face the best in the world. . . after only one race in two years.
In an earth-shaking upset, Da Hoss showed grit, class and courage. In deep stretch, he was passed by British runner Hawksley Hill, and it looked like a second-place finish would be the best Da Hoss could accomplish.
But, Da Hoss battled back, dug in for the final strides, and staged "the greatest comeback since Lazarus" with the win.
"Rarely has there been a winning race that showed off such a tremendous training feat and such courage from a horse."
Lexington Herald Leader
Michael Dickinson, Da Hoss's trainer for his big wins, earned two nicknames: "Mad Genius" and "Picky Dicky."
Da Hoss had to deal with physical problems from early on. His trainer explains some of the hurdles they had to overcome here.
Da Hoss was the first gelding to win two Breeder's Cup races.
Notable Wins
1994
ATBA Stakes
1995
Del Mar Invitational Derby (G2)
Jersey Derby (G2)
Best Turn Stakes (G3)
1996 & 1998
Breeder's Cup Mile (G1)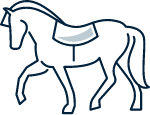 "In any sport, human or equine, it's tough to get to the top and win the crown, lose it, and win it back again. We'll need a minor miracle."
Michael Dickinson, before 1998 BC Mile
Michael Dickinson, Kevin Eikleberry
John Velasquez, Fares Farm, Prestonwood Farm, Inc. & Wall Street Racing, Inc.
Hall of Champion Resident
2000 – January 2022